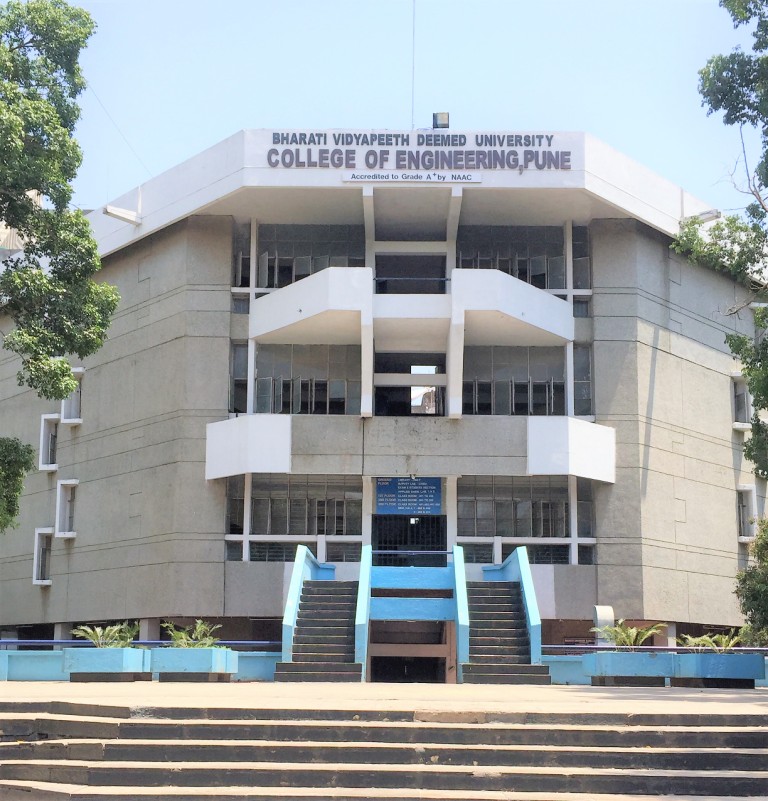 Pune: 'India Today' survey has ranked  Bharati Vidyapeeth Deemed University's College of Engineering  (BV(DU)COE)-Pune, 13th at National level among private engineering colleges,informed Dr.Anand Bhalerao,Principal of Bharati Vidyapeeth College of  Engineering  and Dean,Engineering Faculty,through a press release.
            Every year India Today conducts a survey of best colleges in India. This year the survey was conducted in association with Delhi-based reputed market research agency Marketing & Development Research Associates (MDRA) between November 2018 and April 2019. Bharati Vidyapeeth (Deemed to be University) College of Engineering was ranked 13th at National level among private engineering college in India. In the same survey it was also ranked 3rd among engineering colleges in the West zone and 2nd for offering best average salary among private colleges of India. 
Total 1207 Colleges participated in this survey. The performance indicators used for assessment of colleges in this survey were clubbed into five broad parameters-"'Intake Quality & Governance'', "Academic Excellence", "'Infrastructure & Living Experience", "Personality & Leadership Development"' and "Career Progression & Placement".
            BV(DU)COE has adopted a well defined multilevel governance structure at macro and micro level for administration, decision making and execution in all aspects of academics. Student's intake to this college is through a rigorous yet transparent screening process of a national level entrance test and one to one counselling. The well defined academic and co-curricular methodologies and disciplined regular assessment of studentspracticed at BV(DU)COE to maintain competitive academic performance of students. The student facilitation and governance, state of the art buildings, classrooms, laboratories, and equipment, education infrastructure facilitate better instruction, improves student outcomes, and reduces dropout rates, among other benefits for students at BV(DU)COE. The contents of curriculum and other activities pursued in and off campus enable students to experience and display effective team spirit, communication and interpersonal skills. Training activities on latest trends and technologies, industry specific trainings, employment enhancement programs are carried out to ensure industry and market-centric students with a strong worldview, so that they enter the job market and remain competitive and corporate leaders throughout their careers.
            Methodology adopted for this survey comprised of the calculation of score based on not just only on the data received for the above parameters, but also physical audits by experienced researchers were conducted to verify and thoroughly examined each aspect of the objective data provided by the colleges. While computing objective scores, it was ensured that aggregate data alone is not used and hence data were normalised for fair comparison. Perceptual survey about participating colleges was carried out among 1,787 well-informed respondents (560 senior faculty members, 291 recruiters/ professionals, 381 career accelerators and 555 final-year students) across 24 cities. The total scores arrived from objective and perceptual survey was added in the ratio of 60:40 to get the final combined score.