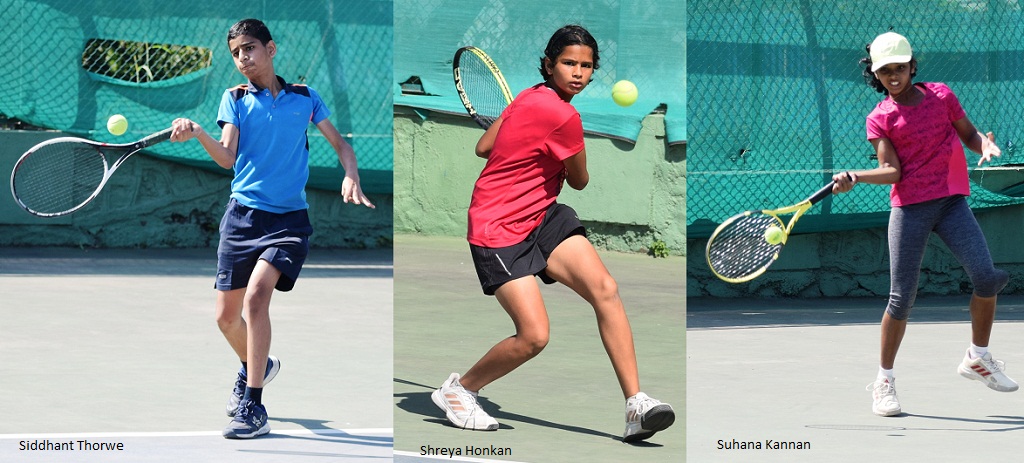 Pune, 23rd October 2021: Arnav Bhatia edged out Sayyam Patil 6-5(7-3) while Amey Sutagatti scored a 6-5(7-4) win over S Anurag to move into the second round of the boys under 14 event at Pune District Tennis Championship organised by Pune Metropolitan District Tennis Association (PMDTA) under the auspices of MSLTA and played at MSLTA School of tennis, Mhalunge Balewadi here today.
The tournament which is the first event after the second lockdown and being played in The Boys and Girls Under 14 and 17 events has received an overwhelming response with over 170 entries, the top two players in each event will represent the Pune district in the State Championships which will be held next month. The Men's and Women's district championships will be held on 30and 31 October 
Following are the results: First Round: Boys Under 14: 
Amey Sutagatti bt S Anurag 6-5(7-4);
Trishik Wakalkar bt Leshya Naydu 6-1;
Sumai Mahuli bt Aayush Bacchaao 6-0;
Siddhant Thorwe bt Arnav Kulkarni 6-2;
Arnav Bhatia bt Sayyam Patil 6-5(7-3);
Girls under 14:
Manaswi Wakode bt Rashi Sonawane 6-0;
Shreya Honkan bt Priya Sharma 6-0;
Asmi Tilekar (4) bt Yasvika Das 6-0;
Hrithika Kaple (3) bt S Prachi 6-0;
Mrunal Shelke(8) bt Samruddhi Kate 6-4;
Ritika More bt Sharmistha Kondre 6-0;
Aarya Borade bt Adishree Joshi 6-3;
Suhana Kannan bt Palakshi Raut 6-1.