Chess Olympiad torch reaches Pune, MCA president says- "Hope 2022 turns Chess into a religion as 1983 did to Cricket"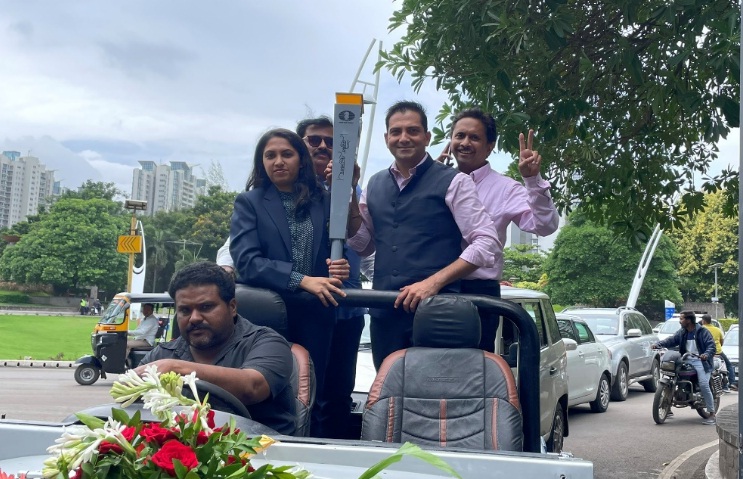 Manswi Panchbhai
Pune, 2nd July 2022: The first-ever chess Olympiad torch relaying across India today reached Pune and was welcomed at Amanora Township, Hadapsar. Grand Masters Isha Karwade and Abhijeet Kunte, Representatives of the Maharashtra Chess Association(MCA), received the Torch at the Pune Airport from Nagpur.
It was greeted at Hadapsar in a grand function in the presence of Arjuna Awardee rifle shooter Anjali Bhagwat, Maharashtra Chess Association (MCA) President Siddharth Mayur, and Police Commissioner Amitabh Gupta, among other dignitaries.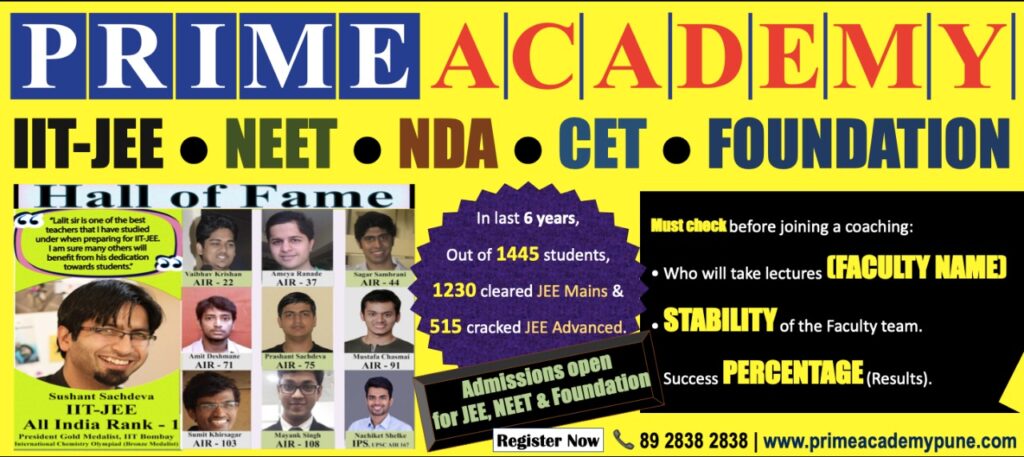 MCA President, Siddharth Mayur in his address to the people said, "1983 was a changing moment in the history of Cricket in India when cricket became a religion. So looking at 2022 we are hoping that chess would also become a religion now".
Mayur called Kunte and Isha the pride of Pune and said it is a historic moment for all of us and a very proud moment that Pune is able to host this.
The torch arrived in the hall amidst the drum beats with great pomp and show. Later GM Isha Kharawade handed over the torch to the chief guest who then handed it to GM Abhijeet Kunte. Kunte further took the torch on a road journey to prominent locations in the city, including the historically significant Shaniwarwada, before heading to Mumbai.
When asked about his expectations from players, Kunte said, "We have very strong teams and I am confident that they will deliver. We have hopes from almost everyone but Raunak and Divya are playing the Olympiad for the first time so I have confidence that they will definitely do well."
Grand Master Magesh Chandran also attended the grand reception and said that the teams are very strong this time. "Young players like Arjun, Nihal, and others have great potential. I hope them to be at the top of the game in the near future", he added.
Chief guest Amitabh Gupta talked about the buzz of Chess in Pune and remembered the three chess greats Kasparov, Karpov, and Bobby Fisher in his address, thanking them for bringing chess to the world map.
To have a touch of Maharashtrian folk culture in the function, MCA arranged a cultural performance by Jai Malhar Kala Manch Pune who performed gul and gavlan to welcome the torch. Many young players from the age range of 4-17 came to see the event and also got a chance to play a board with the Grand Masters.
To commemorate the Azadi ka Amrit Mahotsav, the Chess Olympiad Torch will relay to 75 cities in 40 days. Launched by Prime Minister Narendra Modi on June 19 from Indira Gandhi Stadium in Delhi, the relay will end in Mahabalipuram in Tamil Nadu where the 44th Chess Olympiad would begin on 28th July.