Concerns of Maharashtra police force increase! 100 policemen have died in the state so far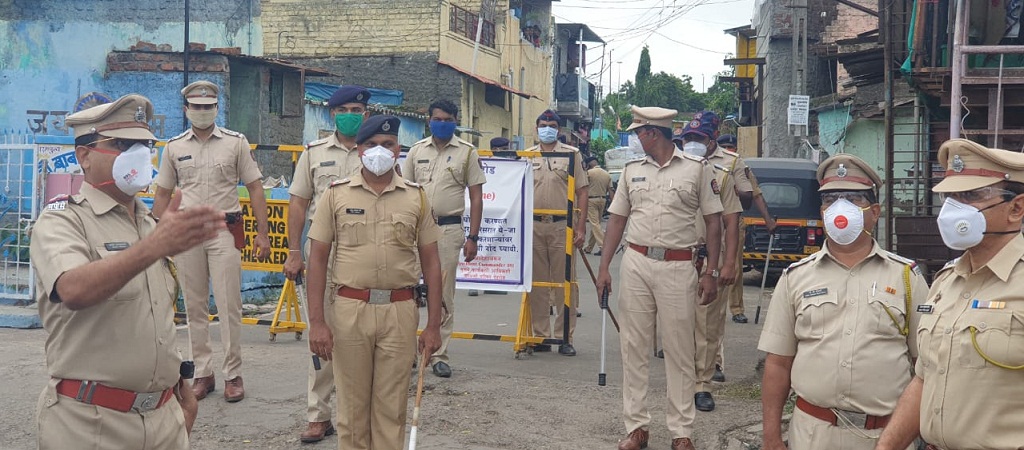 Mrunal Jadhav
Mumbai, July 30, 2020: Over 100 policemen across the state have died of Coronavirus infection so far. With the COVID-19 situation getting worse, police force which is amongst the frontline warriors has been affected adversely.
So far, 9,096 policemen have been infected with COVID-19 in the state. This includes 937 officers and 8,159 police personnel. A total of 7,084 police officers, including 722 officers, have been recovered. Till now 100 policemen have succumbed to the illness. They include eight officers and 92 personnel. At present, a total of 1,912 policemen are undergoing treatment at various hospitals in the state, which includes 207 police officers.
For the last four months, the police have been on the front line. They have been deployed to ensure that the citizens don't break the rules of lockdown. Stressful lifestyle, unbalanced diet due to the pressure of duty have all indirectly affected the health of the police. This is likely to weaken the cops' immune system.
Police over the age of 55 have a higher chance to get affected by COVID-19. Therefore, it has been decided to send such police personnel on leave. On the other hand, many policemen have returned to duty after recovery.