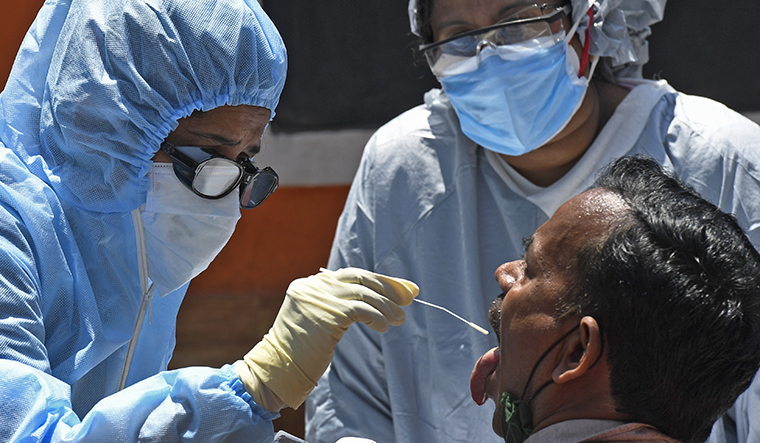 Friyana Munshi
New Delhi, March 4, 2021: The third phase of Corona vaccination commenced on March 1. Since Prime Minister Narendra Modi got vaccinated on the first day, millions of people have been vaccinated so far. However, only those people who are over 60 years of age will be able to get vaccinated. At the same time, people who are more than 45 years of age, who have serious diseases, can also get vaccinated. Now that vaccination has started for the general public, a variety of questions are arising in the minds of the people. Similar questions have been answered by the central government.
Question: Should one not drink alcohol after getting vaccinated? 
Answer: The Ministry of Health has quoted experts that there has been no evidence of any adverse effect of alcohol on the effectiveness of the vaccine.
Question: There are claims being made on social media that the vaccine can affect a woman's fertility? Is it true? 
Answer: The claims that social media has an impact on a woman's fertility are completely false and unfounded. The ministry said, "None of the available vaccines affects fertility. All vaccines are tested first on animals and later given to humans to check for any side effects. The vaccine is approved for use only after being assured of its safety and effectiveness."
Question: What precautions should be taken after getting vaccinated? 
Answer: The Ministry of Health has assured that both vaccines are safe but in case of any inconvenience or complaint, people are advised to visit a nearby health facility or call a health worker. The number for the said service will be made available through Co-win SMS received after getting vaccinated.
Question: What medicines should be avoided for how long before and after taking the vaccine? 
Answer: The Ministry of Health says that there are no such instructions. Everyone can take their medication regularly. However, it is important to inform the doctor regarding your medications during vaccination.
Question: If I am suffering from Hypertension, Diabetic Mellitus, Chronic Kidney Disease, Heart Disease, should I take the vaccine? 
Answer: Overall, both vaccines are safe and effective for people with co-morbidities. The ministry has suggested that if worried due to any specific reason, then one should consult their respective doctors.
Question: Should I take the vaccine if I have once had coronavirus disease and have recovered? 
Answer: The development of immunity after corona has not been established. Because of this, even if someone has already had corona before, one should take the vaccine. The vaccine should be given 4-8 weeks after recovery from COVID19.
Follow Punekar News: