Pune: Sajag Nagrik Manch Appeals PMC To Lift Garbage From Homes Of Quarantined People Immediately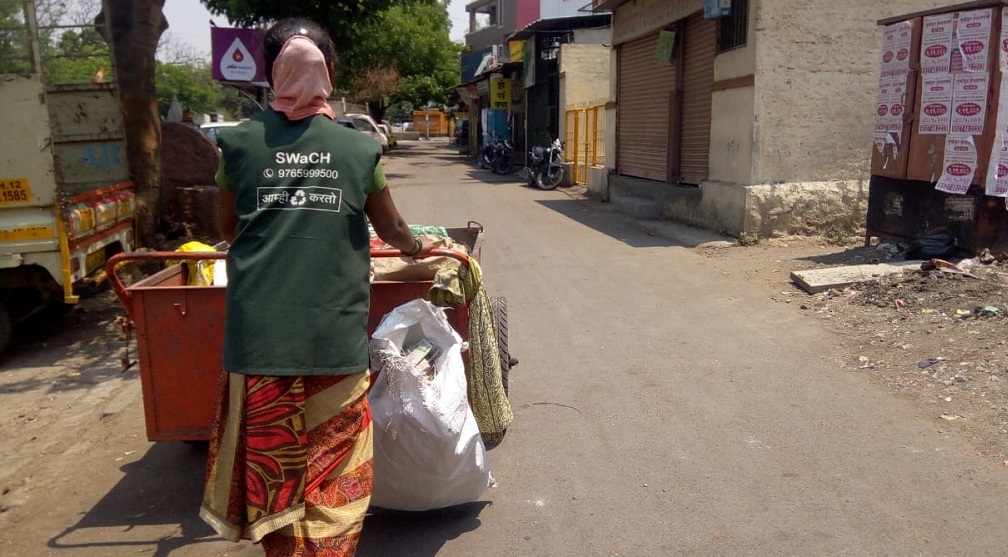 Pune, March 4, 2021: The administration is working to bring the situation under control as the number of new cases of coronavirus disease (COVID19) is increasing day by day. Many of them are being quarantined at home. However, the reality is that quarantine houses do not have the facilities to pick up garbage.
Vivek Velankar, president of Sajag Nagrik Manch, has written a letter to Pune Municipal Corporation (PMC) Commissioner Vikram Kumar in this regard.
The spread of corona in Pune has been steadily increasing for the last few days. The majority of people are being quarantined at home. Hence, the PMC needs to make arrangements for separate collection and burning of household waste, said Velankar.
Last year, when the spread of corona was widespread in Pune, the PMC had set up an independent system to pick up the garbage of home-quarantined patients under which a separate vehicle and a team of cleaners were working in each ward of Pune. The plan was for the people in the home quarantined patients to keep their wet and dry garbage separate, pack it in bags, spray sanitizer on it, and keep it outside the door for the workers to collect the garbage who would come once in two days. The service was also completely free.
Since the scheme is currently closed, in many places the waste from these quarantined houses is also mixed with other wastes of the society which is extremely dangerous from which the spread of corona can increase. In view of the growing prevalence of corona, we should immediately re-introduce the facility of separate collection of garbage from quarantined houses in Pune, demanded Velankar.
Follow Punekar News: