Corporate Badminton Tournament Begins In Pune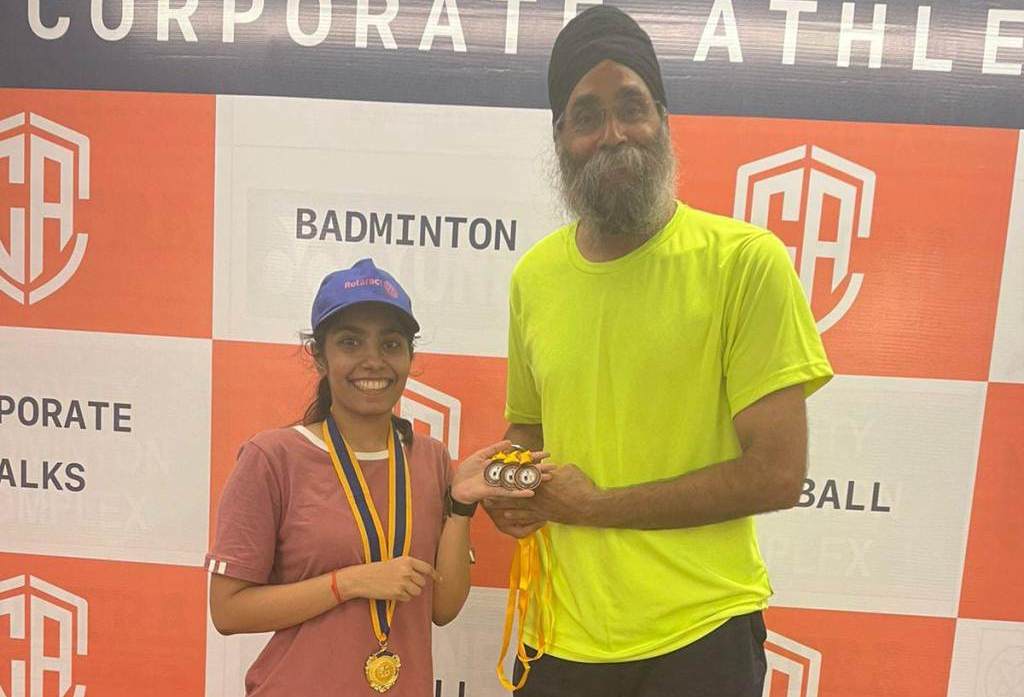 Pune, 11th June 2022: Corporate Athletes and Rotaract Club of Pune Shaniwar Wada in affiliation with Poona District Metropolitan and Badminton Association (PDMB), conducted the first-ever Corporate Badminton Tournament in Pune, at Gravity Badminton Complex. This tournament provided a platform for the badminton players to compete on the ground after a long era of pandemic waiting.
The tournament witnessed participation from corporate giants like TCS, Accenture, Amazon, Mercedes Benz and many more. 11th June marked the first day of the tournament, with 140+ registrations wherein the players gave cut-throat competition in Singles, Doubles or Mixed Doubles.
The marked game for today between Sachin Mankar and Manali Deshpande vs Avinash Rau and Richa Kulkarni, wherein Avinash and Richa straddled the victory. An amazing enthusiasm was shown by 65+ age group Dr Brijesh Varshney and Raj Singh.
The sponsors for this event were Rocks & Roars, Ceuticoz Pharmaceutical, Gunjan Farms and Red Devil Energy Drink Many Players appreciated the organising team Corporate Athlete led by Abhijit and NPBA Narendra Patil and Rotaract Club of Pune Shaniwarwada led by Rtr Madhu Pimprikar (President) Rtr Karishma Awari (Secretary) and their Rotaract club members, who have put their blood and sweat to provide a fair, comfortable and enjoyable game to all the players.
The team provided refreshments and a participation medal to each player to keep up the sports spirit. The semi-finals and finals are scheduled for 12th June with exciting awards and prizes by the organizers.