DoNER Ministry organises joint celebration of 'Lohri', 'Bihu' festivals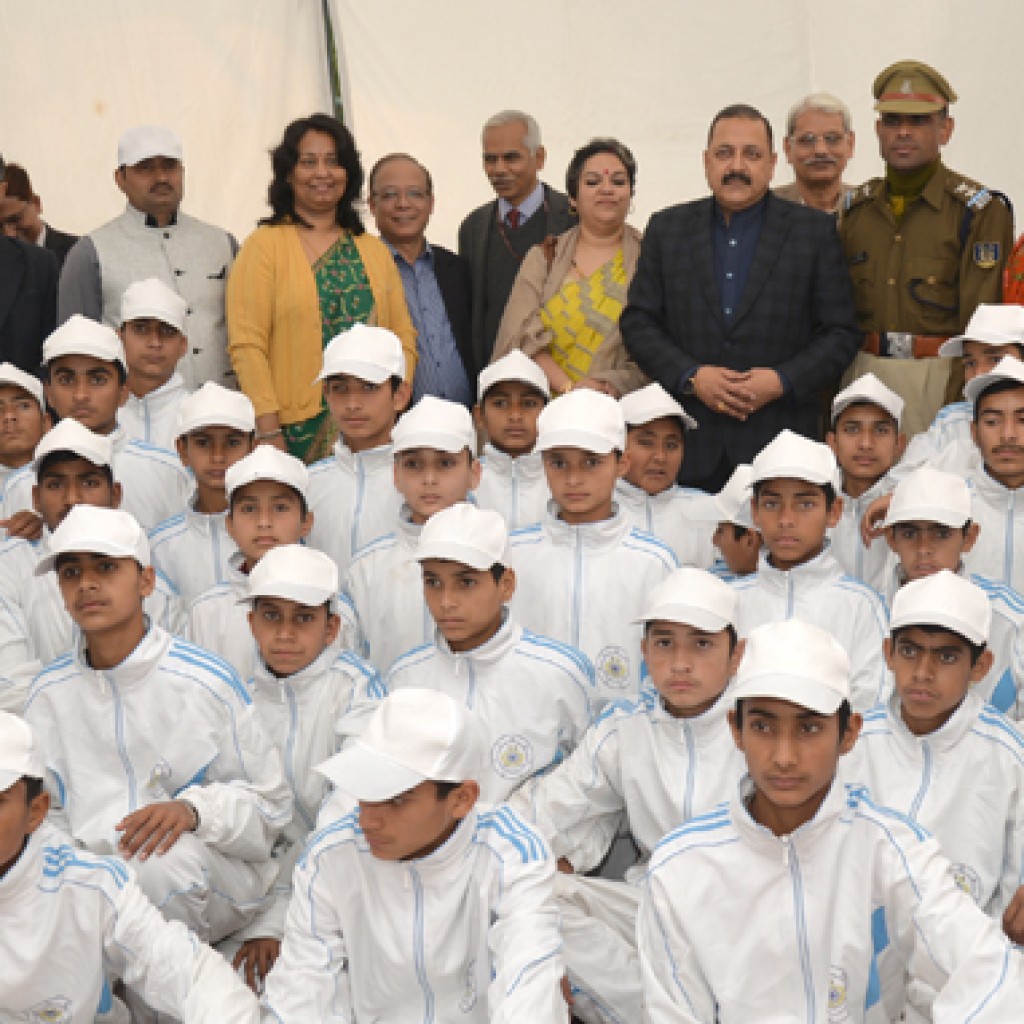 The Union Minister of State (Independent Charge) for Development of North Eastern Region (DoNER), MoS PMO, Personnel, Public Grievances, Pensions, Atomic Energy and Space, Dr Jitendra Singh today participated in the joint celebration of twin festivals of "Lohri" and "Bihu" . The event was attended by young students from Jammu & Kashmir and Northeast . The function was organized by the Union Ministry of DoNER in collaboration with Central Reserve Police Force (CRPF) and a social organization .
The Lohri festival was observed today all over North India including Jammu & Kashmir, while around the same time, Bihu is being observed in Assam and other parts of Northeast. Incidentally, both the festivals mark the beginning of the New Year.
Since Dr Jitendra Singh holds the Independent charge of the Ministry of Northeast and represents Jammu & Kashmir in Parliament, it was his idea to have a joint celebration of the two festivals. Over 40 students participated in the event.
Speaking on the occasion, Dr Jitendra Singh said, Jammu & Kashmir and Northeast have much in common and it is a providential coexistence that they also celebrate a common festival at the advent of New Year , with the only difference being in the terms of nomenclature. Joint celebration of the two festivals will not only help in reinforcing India's unity in diversity but would also help in bringing close to each other two different remote regions of the country through the medium of children who are still in their formative years. The impressions acquired by the children will stay with them for the rest of their lives, he added.
While expressing his greetings on Lohri and Bihu, Dr Jitendra Singh thanked the officers of DoNER Ministry, the CRPF commandants and the social activists for having supported the idea and cooperated in successful observance of this festive occasion.
Shri Naveen Verma, Secretary and senior officers of Ministry of DoNER as well as Resident Commissioners of Assam, Mizoram, Manipur and some other states were also present on the occasion.