FC Guns and Roses, Solaris Eagles win at the S P Gosavi Memorial Inter Club Tennis Championship 2023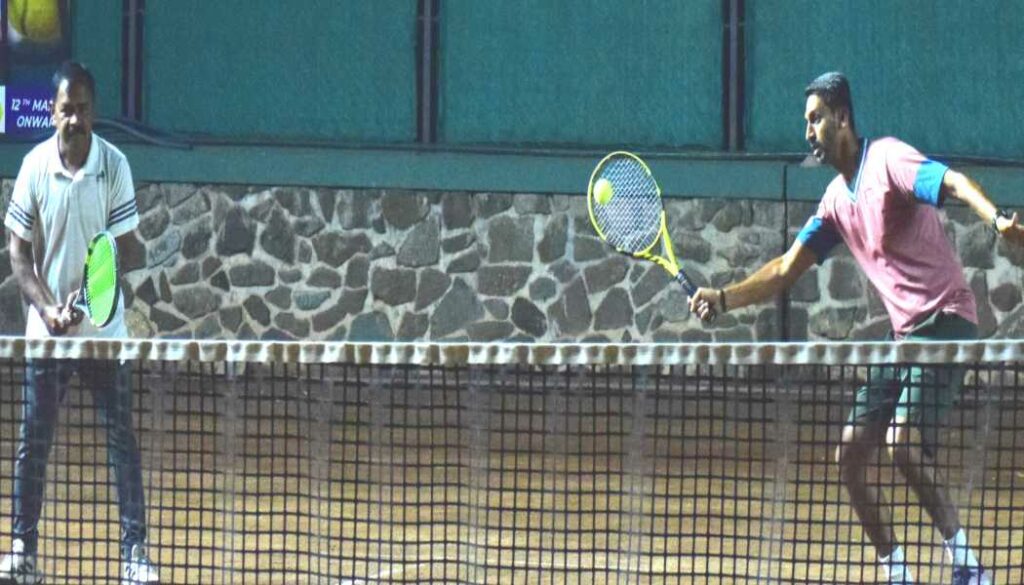 Pune, March 18, 2023: FC Guns and Roses, Solaris Eagles won their league encounters at the SP Gosavi Memorial Inter club Tennis Championships will be organized by the PYC Hindu Gymkhana and the Pune District Tennis Association(PMDTA) on the PYC Hindu Gymkhana Tennis courts.
FC Guns and Roses scored a 24-05 win over MWTA 2, while Solaris Eagles outplayed PYC Canons 24-01.
Following are the results: Group League Round:
Group 5: FC Guns and Roses bt MWTA 2 24-05(100Plus: Sanjay Raskar/Sachin Salunkhe bt Milind Ghaisas/Ritesh Chaudhary 6-5; 90 Plus: Sangram Chaphekar/Manoj Deshpande bt Pramod Umarje/Madhav Deshpande 6-0; 1st Open: Tushal Thawani/Dhananjay Kawade bt Ashish Arora/Amey Puranik 6-0; 2nd Open: Pushkar Peshwa/Pankaj Yadav bt Yogesh Kalpe/Milind Ghaisas 6-0);
Group 3: Solaris Eagles bt PYC Canons 24-01(100 Plus: Sanjeev Gholap/Ravi Katre bt Chakor Gandhi/Arun Nair 6-0; 90 Plus: Siddhu B./Girish Sane w/o Vinayak Bhide/Harish Galani 6-0; 1st Open: Anvit Pathak/Ninad Vahikar bt Rahul Rode/Chinmay Chirputkar 6-1; 2nd Open: Sidharth Joshi/Amol Gaikwad bt Shankar Bhagat/Vinayak Bhide 6-0).