Festive Season 2022 – What's In Store for Pune Real Estate?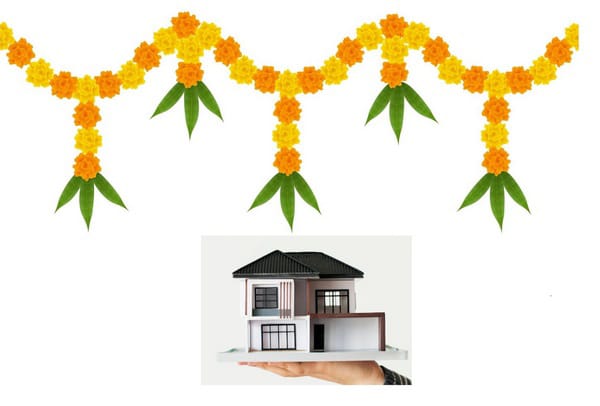 Pune, 5th October 2022: If the recently published quarterly housing reports by leading real estate consultancies tell us anything, it is that the Pune property market has once again proved its remarkable resilience. According to data from a research-oriented consultancy, Pune showed a yearly sales growth of 45% and a quarterly growth of 13%. According to another firm, Pune and Mumbai contributed 53% of the country's overall residential sales in Q3 2022.
This performance is very notable because Pune was by no means exempt from the big challenges that the Indian property market faced in the last three months. Inflation and fluctuating stock markets have affected Pune as much as the other cities. Many of the bigger builders in the city have increased sale prices because of the higher costs they are incurring now. To top it off, the cost for homebuyers has increased even more because of the hardening interest rates.
How did Pune pull off such remarkable growth in such a challenging environment? To begin with, developers in the city have reduced their supply so that the number of unsold homes can narrow down naturally. Housing demand in the city remained extremely strong, so the unsold supply was reduced, which is always good for a market's overall prospects for the future. Also, while we are also seeing investors stepping up activity in Pune, most of Pune's homebuyers are buying properties for their personal use.
What readings can we draw from these findings for housing sales during the festive season? Will the increased prices and interest rates bring down housing demand in Pune? There is an answer to this question, but first of all, it is important to understand a few facts about the Pune housing market.
Market Fundamentals
1. When a market sees most sales going to end-users, the demand is need-based, not speculative. In short, people are not buying homes in Pune to make a profit but to secure good properties for their families to live in. When end-users are the primary buyer segment, housing prices cannot go through the roof. This can only happen when investors are equal to or more than end-users.
After the Covid-19 pandemic, the number of genuine buyers has increased by more than 40% in the prominent parts of Pune Municipal Corporation (PMC) and Pimpri-Chinchwad Municipal Corporation (PCMC).
2. Pune's employment base is constantly expanding, and more jobs equal more demand for housing. According to the Monster Employment Index published in March 2022, hiring demand in the country increased by 15% over the previous year. This is partly because of the proactive measures announced in Budget 2022-23 but also because India is one of the few economies still doing fairly well despite the pressures of the Russia-Ukraine war.
While the IT sector is currently going through rough weather, leading job portals show tens of thousands of jobs in Pune across IT/ITeS, manufacturing, hospitality, retail and various business support processes. Pune not only depends on the Infotech industry but is also majorly driven by the manufacturing and services sectors.
This is also why housing demand in Pune is not restricted to just the areas around its IT Parks – it also spreads into the locations around the MIDC manufacturing belt, its various corporate office hubs, and major retail locations.
3. Currently, housing prices in Pune are still largely affordable, and home loan interest rates are also not exorbitant, despite the recent hikes. Affordability is an important criterion, but so is the factor of value perception. The fact that prices are beginning to go up again after remaining almost flat for several years is a great incentive for homebuyers to make their moves now rather than wait any longer.
Festive Season Predictions
Considering all factors – ongoing sales momentum despite gradual price growth and higher interest rates, as well as the promotions and discounts currently being offered by Pune's leading real estate builders, festive season 2022 will be very active for the city's housing market.
Even though construction materials prices have risen astronomically, Pune's developer fraternity will ensure that their prices remain competitive during the festive season. There is every reason to expect another big homebuying spurt of at least 30-35% in Pune this festive season.
While sales momentum may decrease slightly after that, the city will keep most of its momentum because housing demand here is not seasonal but dictated by actual needs.
Through all the recent upheavals, such as the pandemic and the inflation induced by the Russia-Ukraine war, Pune remained a hotbed of homebuying activity. When we say that a market has strong fundamentals, we refer to a) how it has performed in the past and b) what its economic drivers are. Pune's current and future strength as a residential market is beyond dispute on both these fronts.