Footpath my home, drawing my World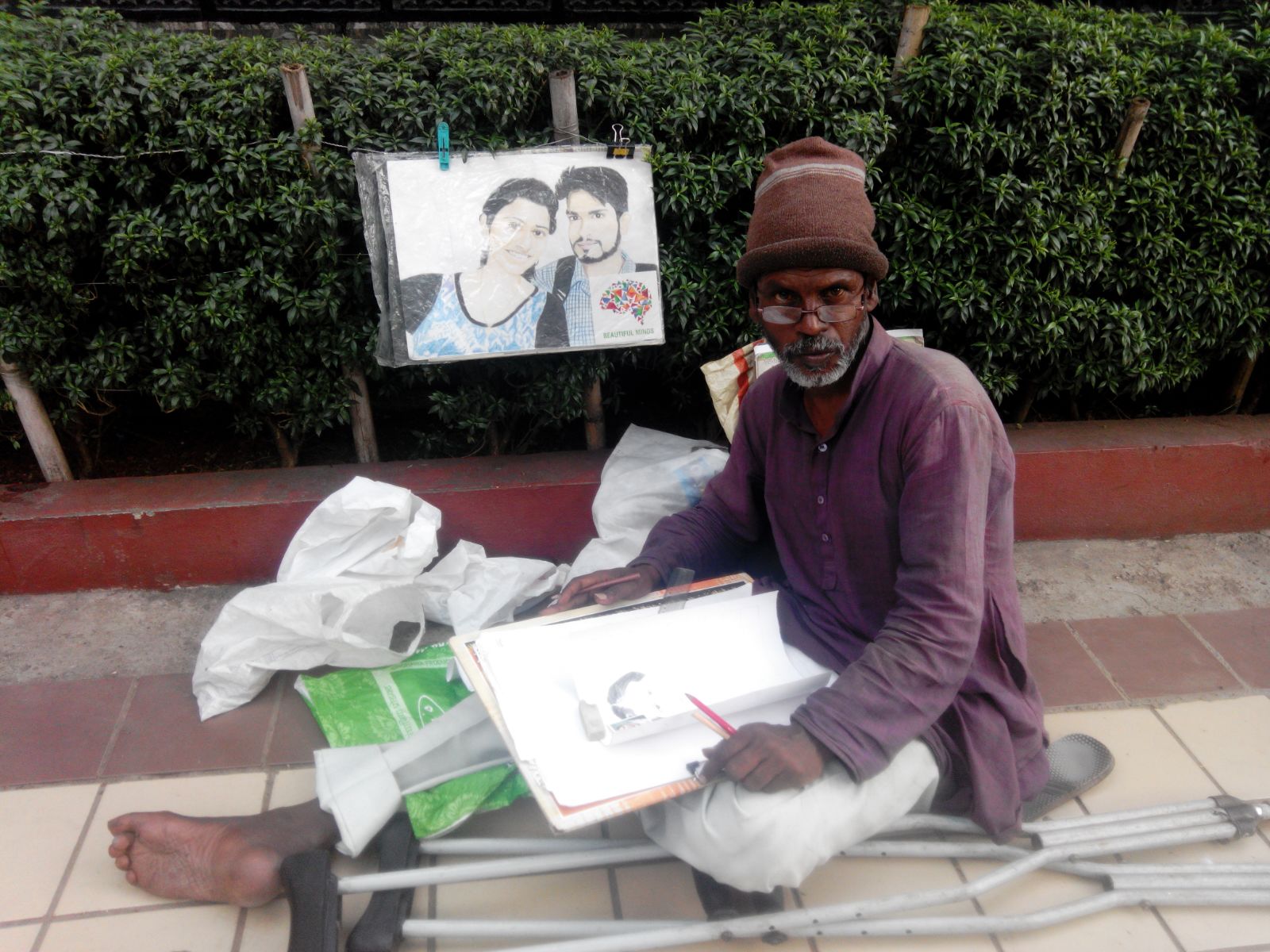 By Sumit Singh
Pune, January 16, 2016: To ask what it means to live with dignity may sound strange in an age like our own, when our frantic struggle to make ends meet hardly allows us the leisure to ponder such weighty matters.
Meet 50-year-old Rajendra Khale, a physically handicapped man, who left begging and now makes portraits of people earns Rs 100 to Rs 150 per drawing. He can be seen making sketches on the footpath outside Pune's famous Vaishali Hotel on Fergusson College and makes portraits of people using color pencils.
Born and brought up in Pune, Khale was fond of drawing in his school days. However family problems made him dropout of school after class seventh. His father died when he was five years old. After that he moved to a relative's house with his mother. He used to odd jobs which he could manage to get every day. Due to a disease in leg following an accident, he lost his leg. Meanwhile his mother died and the relative thrown him out of the house.
For the last 30 years Khale has been homeless and living on the streets. He also begged for sometime at the traffic signal outside Wadia college and there he met some painters. Old hobby of painting attracted him and he shunned begging.
Initially he would make portraits of autorickshaw drivers, newspaper vendors, fellow beggars , who liked his paintings and encouraged him to earn his living through his skill.
Khale says this is the most dignified way of living a life. "I feel happy when people appreciate my skill," Khale says with a smile.
If anyone is interested in getting his sketch made, Khale can be found every day in front of Vaishali Hotel at FC Road.