From Hardships To Success: Lawyer Rakesh Kailash Sharma Follows 'The Rule Of Law'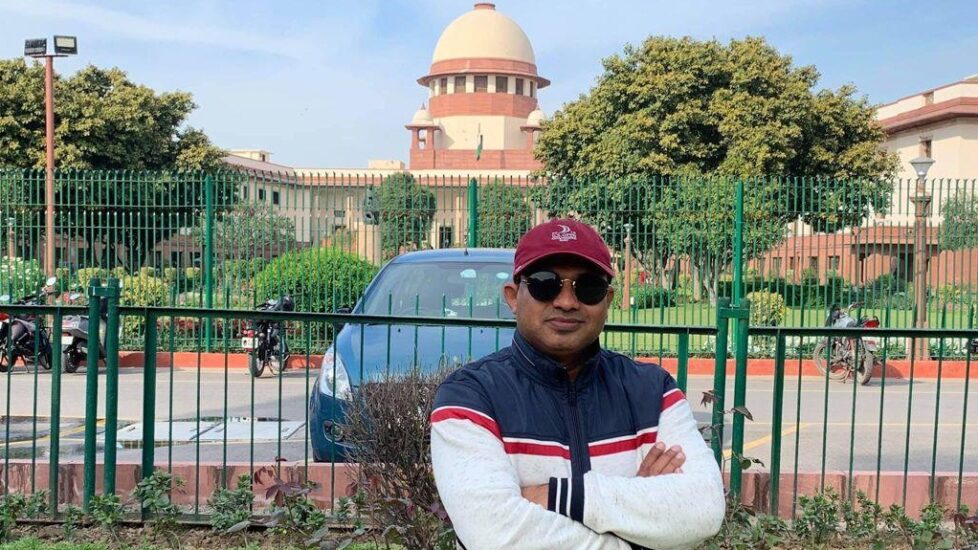 New Delhi, 29th December 2021: Having come a long way practising law, advocate Rakesh Kailash Sharma, now, comes to the fore to be one of the most successful and the most sought-after lawyer in the Capital City (Delhi) of India.
Unquestionably, his humble beginning has taken him far into his specialisation of the business of legal aspects.
He hails from Maharashtra. And, as time passed by, his interest grew in law step-by-step. He then qualified for the same.
"My burning desire to be amongst the bench of distinguished lawyers has always kept me going", he says.
Today, he is much-reckoned amongst some of the top-of-the-line highly-qualified quality lawyers who have been handling the country's high-profile cases including criminal, civil, CBI & ED and many more. His accuracy has managed him to win major such cases wherein his success ratings stands at 98% out of 100. 
On the other hand, he has appeared in many high profile cases like Rail-Neer, Triple Talaq, Bureaucracy, UP Avas Evam Vikas Parishad, UP Shiksha Mitra case, Arms Act case, Prevention of Corruption Act case, and money laundering cases.
He has completed over 10 years practising as a lawyer at the Supreme Court of India as well as is a Member of the International Council of Jurists London and has even appeared in various courts of India. He gained a lot of experience working with the topmost senior lawyers and he strictly follows the 'Constitution' and 'The Rule Of Law'. 
His communication skills, good knowledge of the law and confident interpretation do make a difference. His curiosity to learn has always helped him grow in all his works. He has built trust amongst his loyal clients, for he always renders his whole-hearted and genuine services to the ones in most need.
As a down-to-earth and a kind-heart-person, he has always gone out of his way to help people. He understands the pulse of people, for he has seen a lot of ups and downs and highs and lows in his own life.
He has got his name incorporated in some of the most- prominent reportable judgments of the Supreme Court of India.
As the very-saying… goes, "Where there's a will, there's a way".
His willpower of persuasion and practicality has thrown light on his professional career as a thoroughbred lawyer. He has made a mark for himself and to bring in a change in society.