GGIS students urge the use of clay idols for Ganesh Festival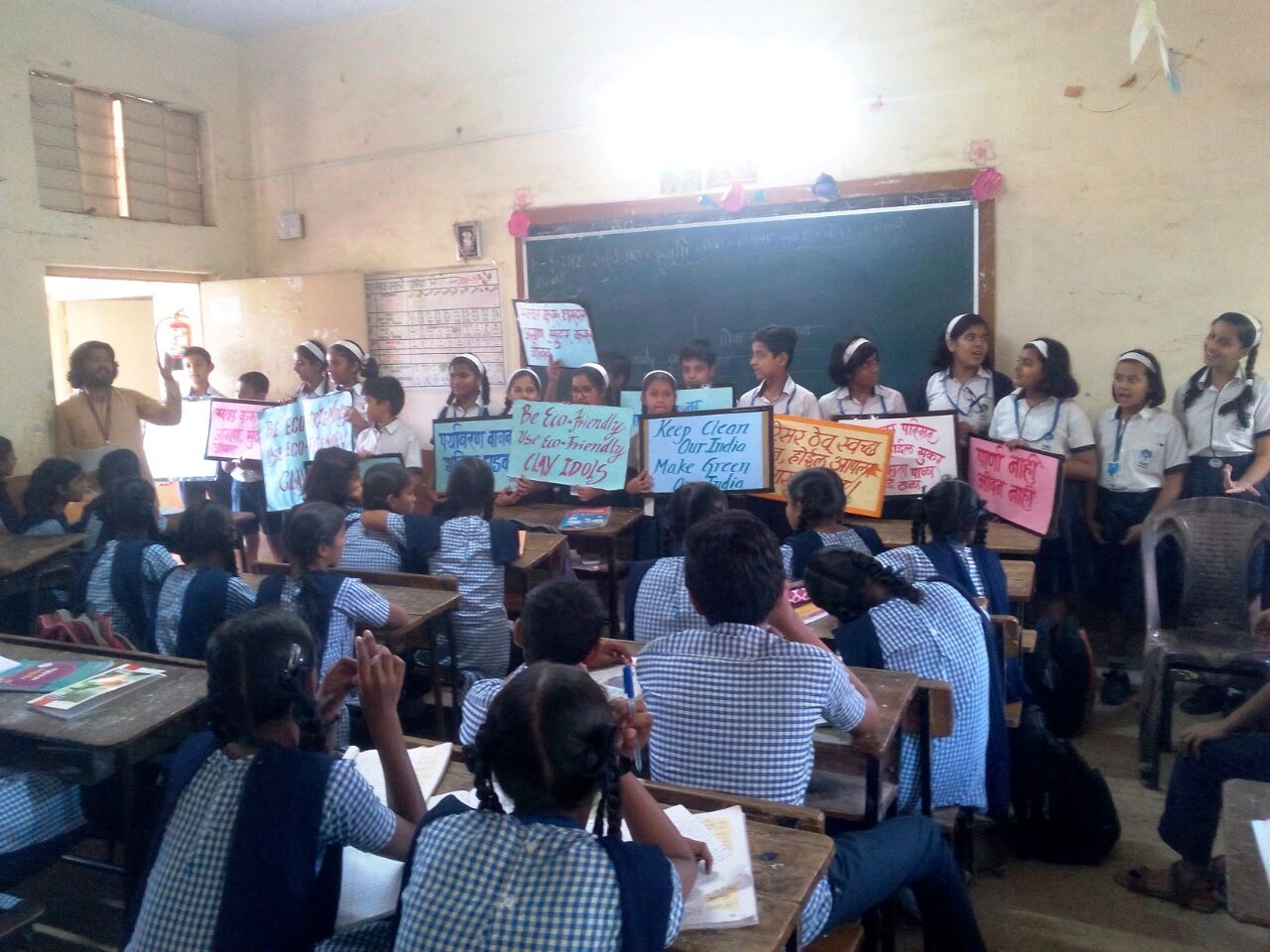 PUNE- Ahead of Ganpati festival, GGIS students took to street to spread awareness on the need of celebrating eco friendly and pollution free Ganpati festival. They urged families to opt for Ganpati made from clay and requested to avoid the use of non-biodegradable plastic and thermocol for decoration purpose. They also urged to celebrate the festival in most traditional and spiritual way by avoiding playing high decibel sound on DJ's. The students also requested to not to throw "nirmalya" in water bodies and rather put in plant pots to develop it into fertilizer.
The students of community outreach program- eco saviour club visited households in Vallabh Nagar area and tried to sensitise people. Later, the students also performed a play at Anna Saheb Magar school, Pimple Saudagar and PCMC school Rahatani. The clay models of Ganpati are available in GGIS School.