Gurnani Jyoti Sunderlal of Sinhgad Institutes is SPPU topper in MBA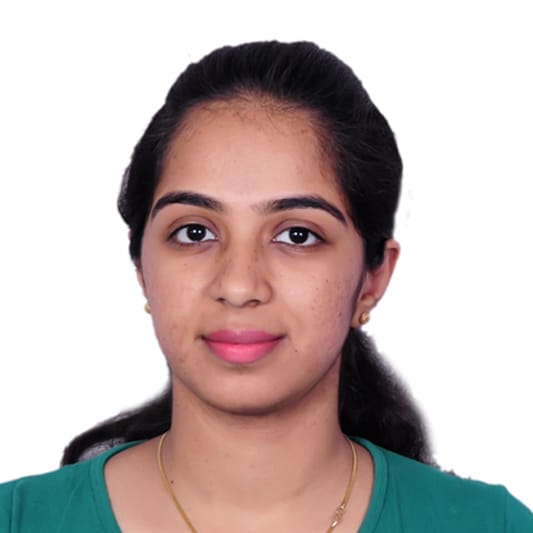 8 Jan 2019, Pune-With a track record of academic excellence, topping seems to be a habit for Gurnani Jyoti Sunderlal, a bright student of Sinhgad Institutes who secured the first rank in the MBA Final year Examinations held in April 2018 by SPPU – Savitribai Phule Pune University. She was a University topper at BBA Graduation too. With a strong legacy of University Rank holders right from inception, for Sinhgad Institutes, this is the second consecutive year in recent times, to bag the top slot in MBA. In 2017 Shikha Ruchandani , MBA student of SIBAR – Sinhgad Institute of Business Administration & Research, Kondhwa was the SPPU topper in MBA and now Gurnani Jyoti Sunderlal has followed it up by bagging the top position in 2018 with her shining performance.
Gurnani Jyoti Sunderlal, Management student of Sinhgad Business School, Erandwane popularly known as SBS, is one of the premier institutes for pursuing Management Studies in the region. Hailing from a well reputed family with a business background, Jyoti was quick to absorb the theoretical learning of management subjects with actual practice. She was a consistent achiever not only in studies but also in many co-curricular activities. Dr. Vijaya Puranik, Director of SBS, speaking on the happy occasion, fondly recalls, " Jyoti was a highly dedicated student with a curious mind, always eager to learn and always asking questions. She would gather information, interact with all the visitors possible and try to understand situations with as much clarity as possible. Besides being academically bright, she has excellent communication, presentation and convincing skills. She made her presence felt on every occasion with her skills, her positive attitude and her bright demeanor, the qualities that would surely take her to dizzying heights of success in the times ahead."
Gurnani Jyoti Sunderlal was awarded 6 Gold Medals for her outstanding academic performance as listed below:
The Venkateshwara Hatcheries Ltd Gold Medal
The Hari Malini Joshi Gold Medal
Cummins Gold Medal in International Business Management
Dr. P.C. Shejwalkar Amrut Mahotsava Suvarnapadak
Vidya Vachaspati Diwakar Abhyankar Gold Medal
Late Sushama Chandrashekhar Chitale Gold Medal
Congratulating Gurnani Jyoti Sunderlal and wishing her a bright future ahead, Prof. M. N. Navale Founder President of Sinhgad Institutes says, 'With a track record of academic excellence and consistent performance in churning out winners, be it sports, academics, projects, or competitions at regional, national or global level, Sinhgad Institutes has been rightly positioned as the top choice for bright students to pursue their studies. Jyoti has done all of us proud with her remarkable achievement. Sound academic knowledge coupled with strong values that she has imbibed, will take her progressively ahead to become a top business leader and achieve her dream career goals. We wish her success in all her endeavors and a bright future ahead."
Gurnani Jyoti Sunderlal credits her achievements to her Parents and family besides the great Professors and mentors at Sinhgad Institutes besides her family support. Her father is a businessman, and mother is a housewife. Her brother is employed as a financial analyst. Following in the footsteps of her brother, Jyoti is also keen on pursuing a career in Finance. She desires to enhance her skill sets in Finance and also undertake further professional study of Finance. Currently she is employed as Equity Research Analyst with Globeflex Research India Private Limited. Speaking on her achievement she says, "The teaching learning atmosphere at Sinhgad Institutes is a blessing to the students. There is a consistent effort to raise the standards at all levels; teaching, research, assignments and projects, industry connect and placements. I was motivated to be always involved in as many activities as possible and this helped me to imbibe a lot of knowledge in Management studies, thereby facilitating me to top the University. I express my deep gratitude to my mentor faculties and Director. All my wonderful professors have guided and helped me to achieve this result."
Gurnani Jyoti Sunderlal is currently employed with Globeflex Research India Private Limited as Equity Research Analyst.