Gyanvapi Mosque Survey Case Reaches Supreme Court, Petition Of Muslim Side Will Be Heard Tomorrow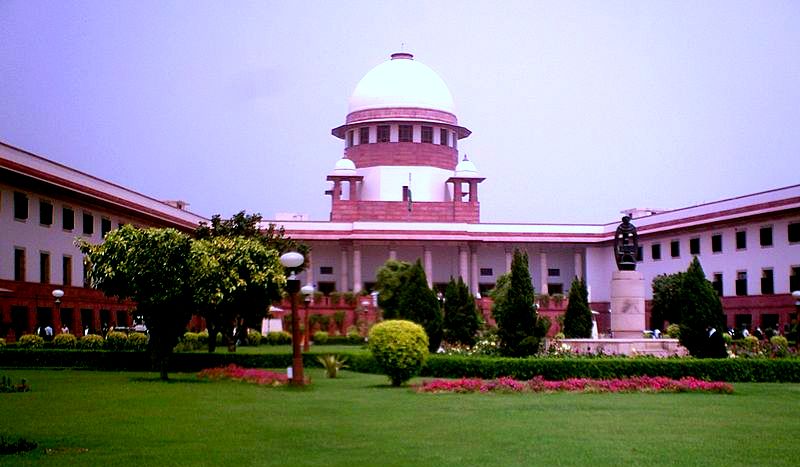 Varanasi, 16th May 2022: The matter of investigation in the Gyanvapi mosque complex in Varanasi has now reached the Supreme Court. The Masjid Committee has filed a petition against the survey. The Supreme Court will hear it tomorrow at 1 pm. A bench of Justice DY Chandrachud and Justice PS Narasimha will look into the matter.
On May 13, the High Court had refused to immediately stop the survey of the Gyanvapi mosque in Varanasi and agreed to list the matter. The petition challenged the validity of the April 21 order of the Allahabad High Court, which had dismissed the petition against the civil court's order for the survey. The high court had said that it can take a decision only after going through all the documents on it.
A Varanasi court had last month ordered an inspection of the premises through advocate commissioner Ajay Kumar Mishra on a lawsuit filed jointly by five Hindu women. The Allahabad High Court confirmed the order of the Civil Court. On May 12, the Varanasi court had ordered to resume the video survey of the Gyanvapi Masjid complex including the basement and closed rooms.
On the third day (today) of the survey of Gyanvapi Masjid, a Shivling was found as evidence. After the survey, the advocate of the Hindu side, Dr Sohanlal came out and said that Shivling has been found inside. After this information, the court has asked to seal the place where the Shivling was found.
UP Deputy Chief Minister Keshav Prasad Maurya has also expressed happiness on the news of Shivling being received during the survey of the Gyanvapi campus.
He said, "I am very happy as a Shiva devotee. For centuries, Nandi Baba was waiting to meet Bholenath. My wait ended when Shivling was found in the survey."