Help a farmer, just a click away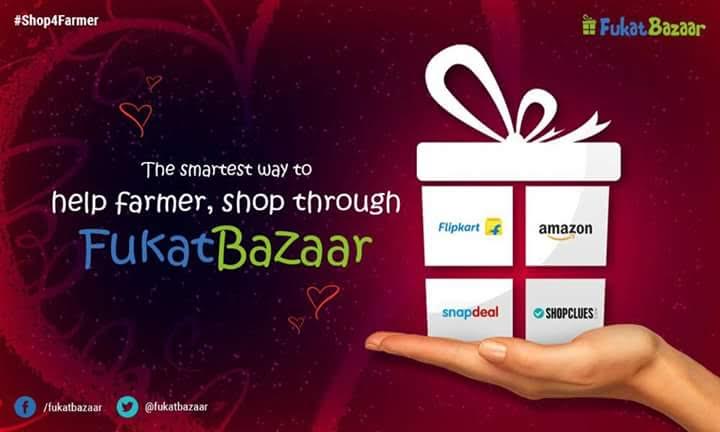 In a twist to the wild popularity of digital retail, two techies from Mumbai have come together to help an unusual end-user through the online shopping phenomenon – namely, farmers.
The Mumbai duo – Harshad Gaikwad from Dombivali and Kasam Shaikh from Kalyan – came together on the occasion of Valentines' Day on February 14 to launch #Shop4Farmer through the forum www.FukatBazaar.com. The website links to four major e-commerce companies, namely Amazon, Flipkart, Snapdeal and Shopclues. And now, for every transaction, Rs 50 will be donated to the farmers' cause.
Talking about the initiative, Gaikwad said, "Farmers in Maharashtra are committing suicide due to drought and excess loans. Nowadays, almost everyone uses smartphones and online shopping has become a favourite activity. So, we thought of using the same trend to convert it into profit for farmers."
Shaikh added, "Due to the hectic work life of IT professionals, many of us are hardly able to give time to social work. We thought – why we can't make good use of an easy ongoing trend and widespread technology to contribute in our own small way? That is how all of this started."
The duo began the campaign with the tagline: "The perfect way to start Valentine's Day. Shop through FukatBazaar and shower your love on farmers."
Shaikh and Gaikwad chose to cash in on online shopping as it has become the new market to sell or purchase just about anything. "These days, online shopping is very convenient. Just a few clicks and your orders are at your doorstep. Keeping this in mind, we thought people would appreciate a 'return gift' on every transaction. Launching the Shop4Farmer campaign was intended at aiding farmers through every transaction made by users. For every buy, FukatBazaar donates Rs 50 to NGOs working for the betterment of farmers," explained Gaikwad.
The two friends aim to donate Rs 1-5 lakh through this campaign. "We appeal to people to use this campaign for their daily shopping," they said,
How #Shop4Farmer works :
Visit:  http://www.FukatBazaar.com
a) Enter a valid email ID (Do remember to provide valid email ID to avail of the gift voucher in your inbox)
b) Click on your favourite shopping destination provided
c) Help a farmer by getting a voucher while enjoying your shopping: While you shop, FukatBazaar.com donates Rs 50 of profit earned to a farmer for every transaction