ICICI Bank launches credit-linked subsidy scheme under 'Pradhan Mantri Awas Yojana'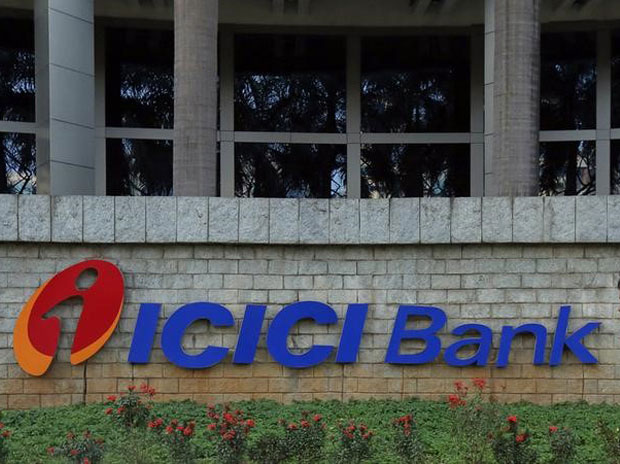 Mumbai: ICICI Bank announced the launch of a credit-linked subsidy scheme for home loans under the 'Pradhan Mantri Awas Yojana'. Under this scheme, individuals including women borrowers from the economically weaker section and low income group will be able to acquire and construct the first brick-and-mortar (pucca) house of the family by paying significantly lower Equated Monthly Instalments (EMIs).
ICICI Bank has signed an MoU with National Housing Bank (NHB), a Central Nodal Agency for the scheme, to facilitate the credit-linked subsidy to the eligible borrowers. According to the scheme, an eligible customer will get the subsidy at 6.5% per annum on a maximum amount of Rs. 6 lakh or the loan amount, whichever is lower, for a maximum tenure of 15 years. The subsidy is computed on the Net Present Value method.
Talking about the scheme, Rajiv Sabharwal, Executive Director, ICICI Bank said, "ICICI Bank is committed to support the Government's vision to provide housing for all by 2022. In line with this commitment, we have launched the credit-linked subsidy scheme of Pradhan Mantri Awas Yojana which reduces the EMI of the borrowers from the economically weaker section and low income groups. We believe that this scheme will empower a larger section of customers including women borrowers to realise the dream of owning their first home."
Key highlights of the scheme:
·         Loan amount: Loan as per eligibility of customer. No maximum limit on loan amount
·         Loan tenure  : Up to 30 years based on the guidelines of the Bank
·         Maximum tenure for subsidy computation: As per guidelines of the scheme, 15 years or the tenure of the loan, whichever is lower
The scheme is available to those without a brick-and-mortar (pucca) house, with families comprising husband, wife and unmarried children. Interested customers can apply for the scheme at branches of ICICI Bank which offer this facility. To read more, visit www.icicibank.com/PMAY.
Example: A woman borrower who meets the eligibility norms under the Pradhan Mantri Awas Yojana (PMAY) scheme, purchases a property on a loan of Rs. 22 lakh for a tenure of 15 years.  The current home loan rate offered to women borrowers by ICICI Bank stands at 9.50% per annum. It means, she will have to pay an EMI of Rs. 22,973/- per month. Now with a 6.5 per cent subsidy for Rs 6 lakh, being provided under the PMAY scheme, she would have to pay a EMI of Rs 20,674 per month. Thus, the EMI reduces by Rs 2,299/-
The Pradhan Mantri Awas Yojana guidelines defines economically weaker section as households having an annual income up to Rs. 3 lakh and low income group as households having an annual income of above Rs. 3 lakh up to Rs. 6 lakh. The guidelines further mention that the states and union territories shall have the flexibility to redefine the annual income criteria as per local conditions in consultation with the centre. To read the guidelines, visit http://mhupa.gov.in/writereaddata/01_PMAY_Guidelines_English.pdf
ICICI Bank services its large customer base through a multi-channel delivery network of 4156 branches, 13,372  ATMs (at December 31, 2015), call center, internet banking www.icicibank.com , mobile banking, banking on Facebook & Twitter, 'PocketsbyICICIBank' the country's first digital bank. For news and updates, visitwww.icicibank.com  and follow us on Twitter at www.twitter.com/ICICIBank