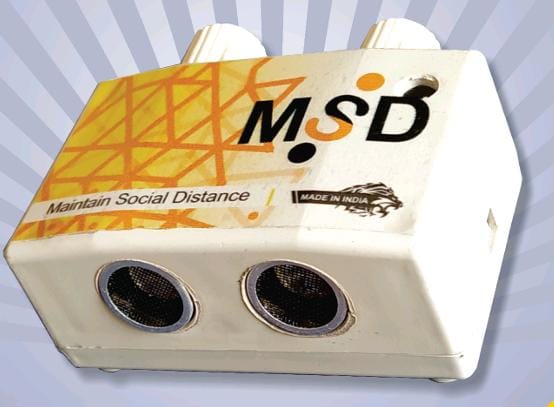 Pune, June 26, 2020: Many a time people forget and break the social distancing norm. This makes them vulnerable to covid19. Seeing this aspect, Mangaesh Thokral, SIBM Pune student pursuing his MBA in Innovation and Entrepreneurship created a device which helps in maintaining social distance.
He used sensors and created the device and has started selling this product using online channels. He has also taken the distributor route to ensure that the product is also available offline in electronic stores.
SIBM Pune conducted an innovation competition for its MBA (I&E) students and Mangaesh Thokral emerged as the winner of the contest. He won prize money of Rs.1 Lakh and this was used as the seed money by him to create the basic prototype and he used the prize money to manufacture the first lot of products.
Maintaining Social Distance has become a mandate. This is applicable at all locations from retail stores to reception counters from bank counters to bakery outlets; maintaining social distance is needed to curtail the spread of Covid19.