INIFD Deccan, Pune agrees that  "Health is Wealth" is not just a quote but also a strong belief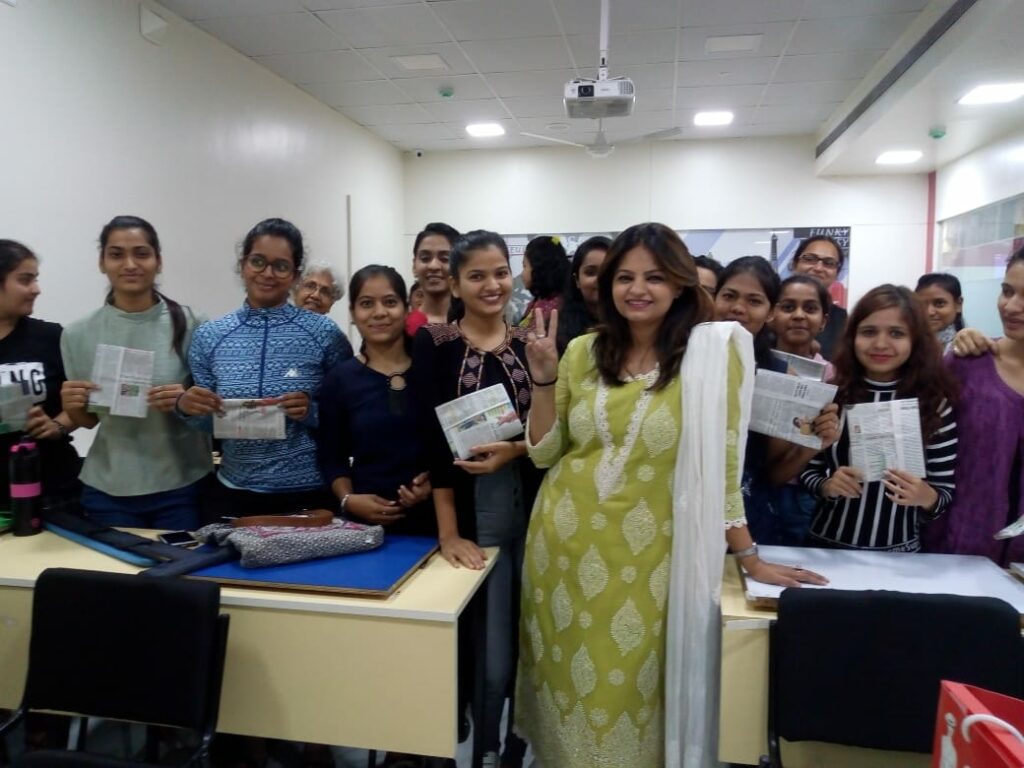 Pune, 13 November 2019: The INIFD Deccan team has been brought to focus again by the kind of awareness drives and programs it conducts for its students. In collaboration, with the founder of Humjoli Foundations and an enthusiastic social worker with a versatile personality, Dr Sania Siddiqui, INIFD Deccan organized health camp on Menstrual Hygiene.
Dr Sania is one of those citizens who not only think to bring a change in society but she believes in being able to bring out a change. She has a strong vision of the health of women from every class of society. She focused smartly over the concerns which come along with the Menstrual Cycle along with the myths and taboos associated with it, leading women to practice unhygienic ways to deal with their monthly cycle resulting to poor health conditions.
She brought some transparency in INIFD Deccan's student's perceptions about a menstrual cycle with her demo sessions and activities. She also put her efforts and created awareness about cervical cancer, proper hygiene, sanitation and proper disposal, hacks & tricks for smooth periods.   The health session of 2 hours by Dr Sania Siddiqui carried a chain of "Each One; Teach One" a root step to educate society and eradicate the myths & taboos for making a new India.