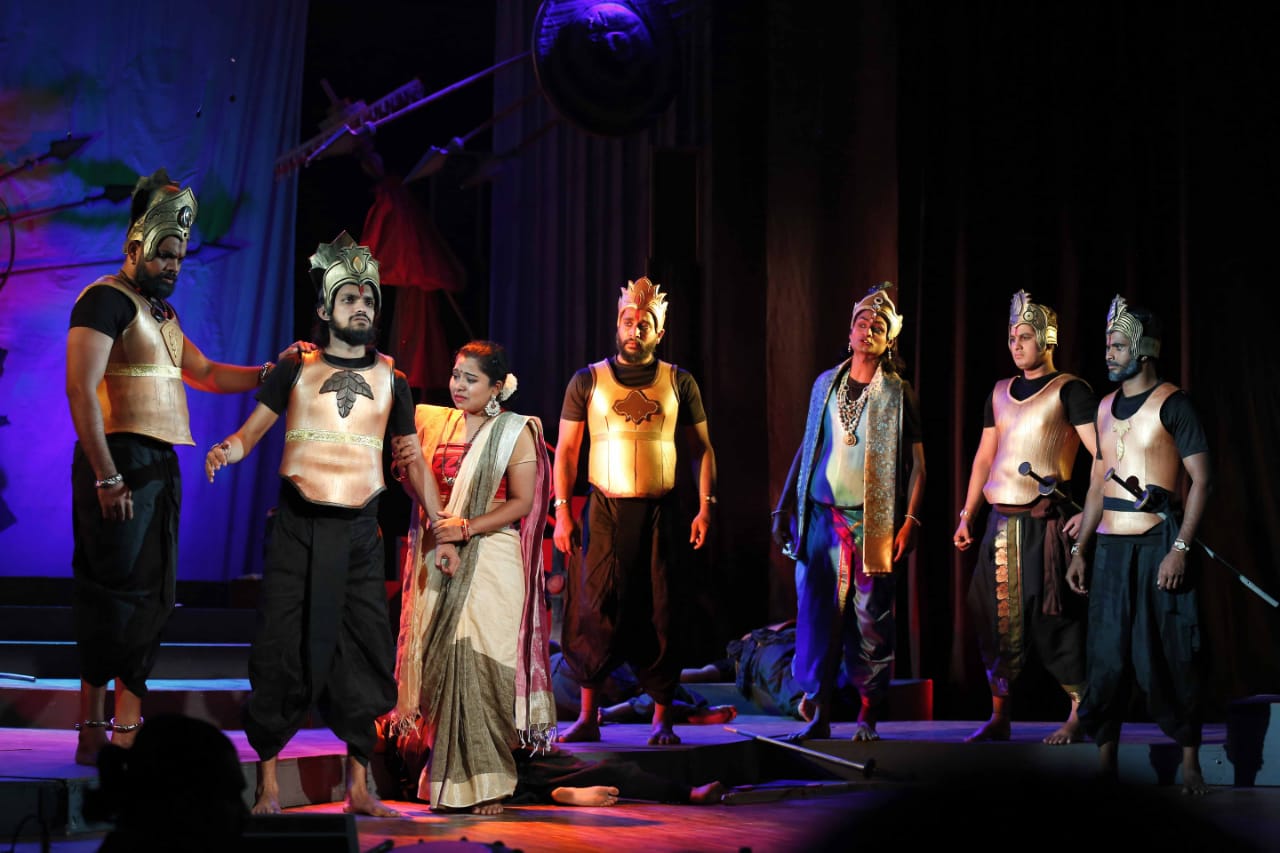 Pune, 28th June  2022: Theatre-buffs will be in for a treat as the much-acclaimed Kannada play 'Parva' based on noted Kannada writer S.L. Bhyrappa's prominent work of literature is scheduled to be held in Pune for the first time. Kannada Sangha, Pune is organizing this mega play at Smt. Shakuntala Jagannath Shetty Auditorium, Ganeshnagar, Erandwane, Pune on Sunday, July 3rd at 10:30am.
The play has been dramatized and directed by Actor/Director, Prakash Belawadi. This eight-hour long play, which will be in Kannada is a re-creation of the epic, the Mahabharata, and a mixture of history and mythology.
The play will end by 6.30 pm and will have 4 breaks including lunch and short tea breaks. Entry to this play is free on a first come first serve basis. Some seats shall be reserved for the invitees.
'Parva', the adaptation of Padma Shri Dr. S.L. Bhyrappa's novel published in 1979 narrates the story of the Mahabharata through a series of dramatic monologues. The play depicts principal characters of the Mahabharata including Kunthi, Draupadi, Bheema, Karna, Vidura and others.
The play is about the hunger for acceptance, the desire for revenge, a sense of deprivation and the alienation of people and communities. 'Parva' has been translated in more than 20 Indian languages including Marathi and in Mandarin and Russian languages.
The play has been produced by Rangayana Mysuru headed by Addanda Cariappa and out of 35 characters, the major actors will include Nandkumar as Dhuryodhan, Rajesh Madhava as Bheema, Kumari Soumiya as Draupadi, Rajshekhar as Sanjay and Akshata as Kunti. The costumes have been designed by Prasad Bidappa, while the music for the play has been composed by Ravi Marur and lighting is designed by Mahesh.