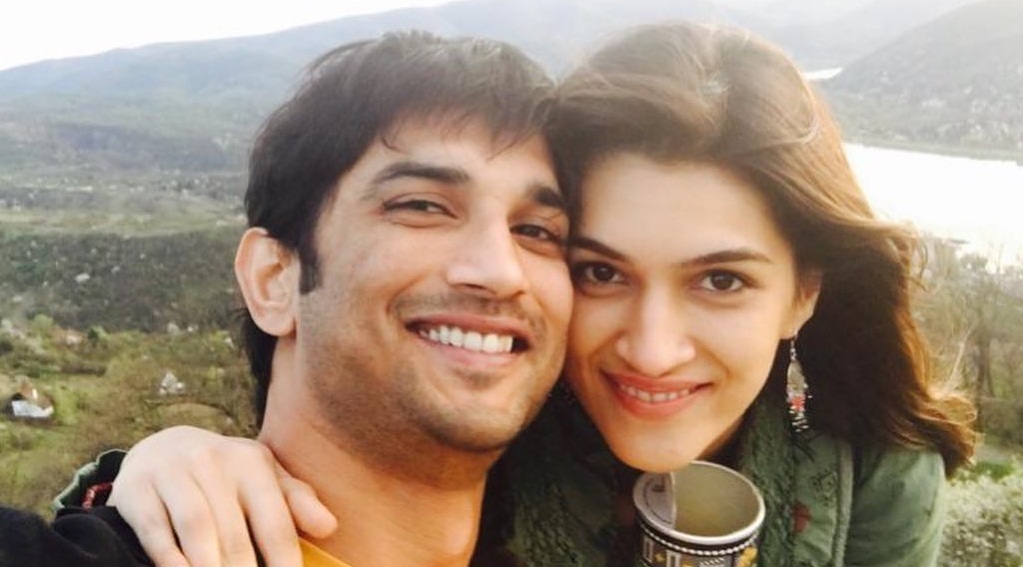 Shikha Chaurasia
Pune, June 18, 2020: Kriti Sanon, co-star and a close friend to Sushant Singh Rajput, as she copes up with the trauma of demise of Rajput, has written an overwhelming message on her social media handles. The two were paired in 2017 film Raabta and eventually developed a good chemistry on screen as well as off-screen.
The tragic news of Sushant Singh Rajput's death had left the actor heartbroken. Sanon was among the few celebrities who had attended the funeral of the late actor on Monday.
Her Instagram post about Sushant Singh Rajput moved the netizens and many other people emotionally. It read, "Sush..I knew that your brilliant mind was your best friend and your worst enemy..but it has broken me completely to know that you had a moment in your life where Dying felt easier or better than Living. I so wish you had people around you to get you past THAT moment, I wish you hadn't pushed the ones who loved you away..i wish I could have fixed that something which was broken inside you..I couldn't..I wish so so many things….A part of my heart has gone with you..and a part will always keep you alive..Never stopped praying for your happiness and never will…"
Many fans have replied on this post and praised their chemistry. Some netizens comforted Sanon for her loss too.
Kriti Sanon lashes out on media reporters, calls them out for being insensitive
After Sushant Singh Rajput died by suicide on Sunday afternoon, many people criticised Kriti for not posting a condolence message on social media immediately. She was heartbroken and furious to hear this and replied, "Its strange that the otherwise trolling, gossiping world suddenly wakes up to your niceness and positive side once you are gone.. Social media is the FAKEST, most toxic place..and if you haven't posted RIP or said something publicly, you are considered not to be grieving for REAL. It seems Social Media is the new "Real" world..and the Real world has become "Fake"."
She also lashed out on the media for being inconsiderate at a time like this. She wrote, " Some MEDIA people have completely lost their motive and sensitivity..At a time like this, all they do is ask you to come live or give a comment! Like really??! Banging the car window and saying "madam sheesha neeche karo na" to get a clearer picture of someone going for a funeral…Funeral is a very private and personal affair..Lets put Humanity before our profession! I request media to either not be present there or at least maintain some dignity and distance. Behind the starry glitter and the so-called glamour, we are normal human beings with the same feelings as you have..Don't forget that.."
The demise of Sushant Singh Rajput has left the nation completely shook.