Krsnaa Diagnostics to launch 600 new centers across India, foray into retail healthcare services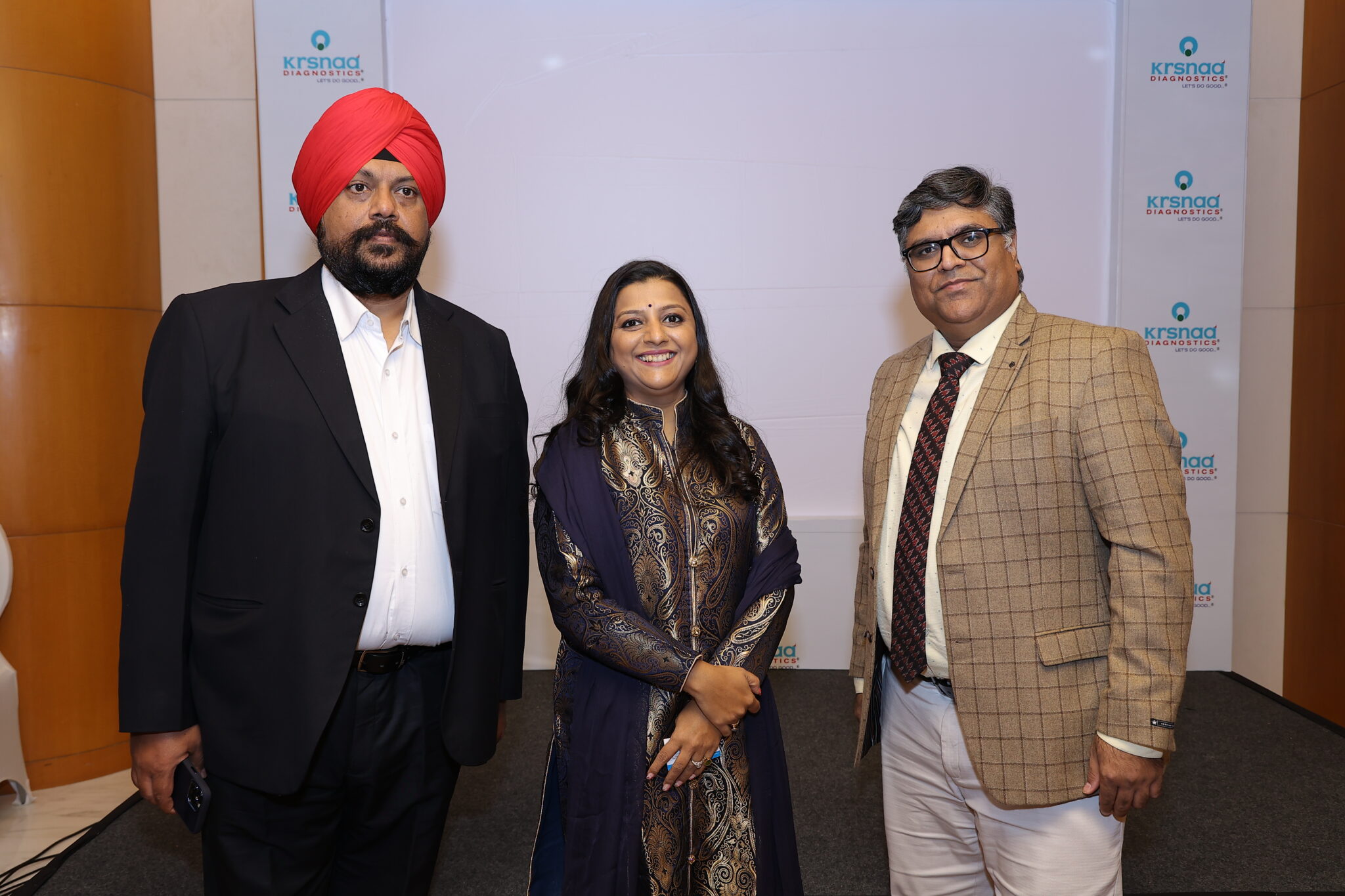 Pune/Mumbai, September 28, 2022: Krsnaa Diagnostics (BSE: 543328, NSE: KRSNAA), a leading player in the diagnostics space, today announced its plans to launch 600 diagnostics centers across India. The company will strengthen its footprint across Maharashtra, Himachal Pradesh, Punjab, West Bengal, and Rajasthan, with the spread across metros, tier 2 and tier 3 cities. The centers will be equipped to offer specialized services in precision medicine, genetics, genomics, and molecular diagnostics, along with the routine investigations of biochemistry and serology, which are commonly used in routine diagnostics tests. The centers will offer dedicated services for women's health (hormones/ PCOD), diabetes monitoring, cardiac health, and cancer care.
Krsnaa Diagnostics is the largest service provider of radiology and diagnostics services under a single roof in India. Currently, the company is present in 16 states and 2 Union Territories of India with 2,000 plus locations.
Sharing the company's vision, Ms. Pallavi Jain, Managing Director of Krsnaa Diagnostics said, "Krsnaa Diagnostics has always been at the forefront when it comes to serving the healthcare needs of our society. Considering the rising demand for diagnostics services and to cater to the remotest parts of the country, we have decided to enter deep markets through a franchise model. With this expansion, we wish to take the high-end infrastructure and best-in-class diagnostics services to more people across the country."
Commenting on the initiative, Chief Operating Officer, Mr. Ravinder Sethi said, "Currently, we operate most of our centers through hospitals. This initiative is set to bolster and accelerate our footprint in India and improve healthcare access for patients. With this launch, we are getting closer to the patients to ensure we are present in places where there is unmet needs of healthcare delivery. Krsnaa Diagnostics is one of the largest diagnostics player offering disruptive competitive prices to its customers."
About Krsnaa Diagnostics (BSE: 543328, NSE: KRSNAA):
Krsnaa Diagnostics Ltd. is India's fastest-growing differentiated diagnostic services provider, both in Radiology and Pathology. The company started its journey in 2011 with 2 radiology centres and today it is present in 16 states with 2,000 plus centres across India. Our mission to be easily accessible and affordable to anyone who seeks best quality diagnosis, and our commitment towards the same is what defines and differentiates us. We deliver clinical excellence through collaborative tele-radiology services to enable robust evidence-based treatment for our patients in any corner of the country. With the most advanced technology in place, equipped with an advanced cloud-based PACS workflow capable of rapid deployment and easy integration into flexible operational needs, accurate reports are delivered from well-qualified Radiologists and Pathologists from across the globe. We offer exceptional service with prompt turnaround of diagnostic reports, easy access to consultation with our team of diagnostic specialists, and the ability to handle diagnostic report needs. We provide world class healthcare diagnostics services at affordable rates with the approach of "Let's Do Good…"