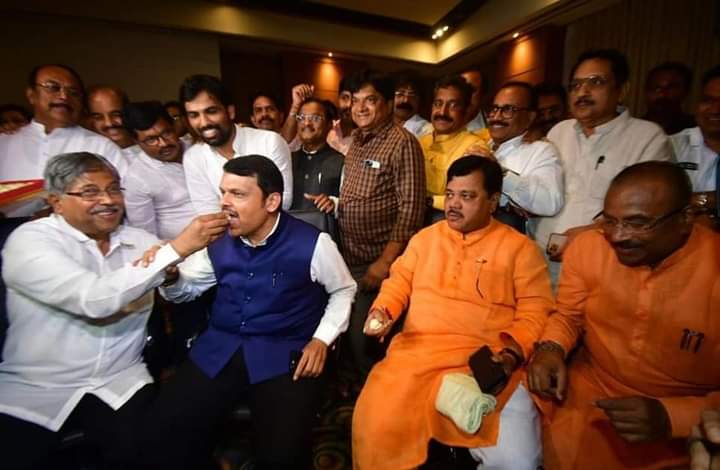 Mumbai, 1st July 2022: The BJP handed over the chief minister's post to Eknath Shinde, but ensured that some important portfolios remained with BJP. Devendra Fadnavis on Thursday took oath as the deputy chief minister under Shinde, who will play a key role in protecting the party's interests in the state and government.
BJP insiders admitted that before the announcement, no one was aware that Shinde would be the new chief minister. The BJP leader said, "It was a setback for the state leaders. Till two days back, we were expecting Fadnavis to become the CM, but the decision seems to have been reversed by the central leadership. Actually, Thackeray appealed to the rebel MLAs and offered him to take over as CM. This was a turning point."
Shinde faction likely to get 15 ministerial posts
The power-sharing formula and the pact were finalized by Union Home Minister Amit Shah, who had been keeping an eye on Shinde's rebellion from the beginning. Eknath Shinde faction is likely to get 15 ministerial posts, while BJP may get key portfolios like Home, Finance, Agriculture, Revenue, PWD, School Education, Environment. In this way, the BJP would like to ensure that developmental work remains with it. The government's initial decisions also include withdrawing Thackeray's decision to build a metro car shed in Aarey, which is a clear indication of the BJP's footprint.
During the BJP-Shiv Sena government of 2014, the junior partner was given 12 portfolios, but none of them were significant, causing much resentment in the Shiv Sena. A BJP leader says that this time Eknath Shinde is in a better bargaining position.
Will the Home Ministry become the root of the dispute between the BJP-Shinde camp?
The Home Ministry could be the root of the dispute between the BJP and the Shinde camp. Fadnavis handled the department for five years of his government and had complete command over the police force. It has to be seen whether Shinde agrees to give home portfolio to BJP or not. It should be noted that out of the 50 rebel MLAs of the Shinde faction, 9 were ministers in the MVA government.