MAHAPREIT Signed MOU With Pune Municipal Corporation For Energy Saving Cost Model Project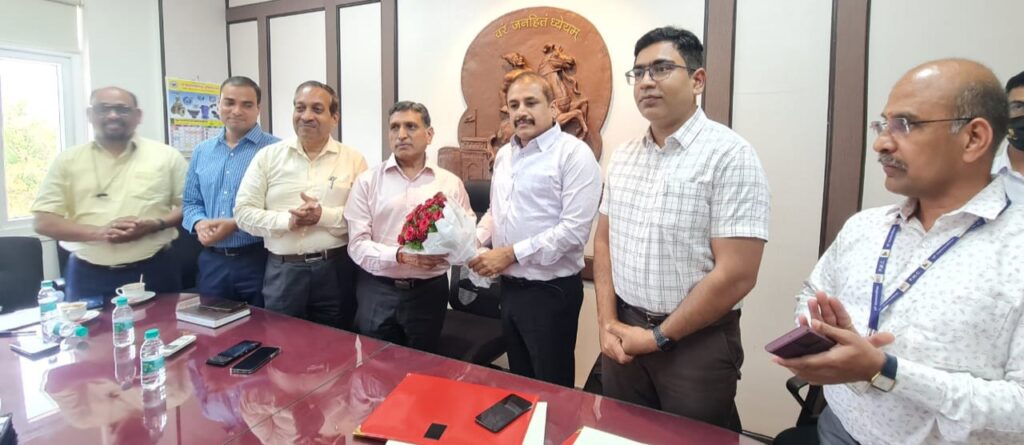 Pune, 7th April 2022: Today on 7th April 2022, MAHAPREIT entered in MOU with Pune Municipal Corporation as strategic partnership for carrying out Design, Strategy, Planning, Implementation of Energy saving and/or cost saving measures. This MoU was signed by Bipin Shrimali , IAS, CMD MAHAPREIT and Vikramkumar, IAS , Municipal Commissioner to PUNE.
The project envisages sharing on saving in the cost of energy consumption with a large perspective development of weaker section with respect to creation of self and wages employees. The initiative also aims to reduce carbon emission and de-carbonization in terms of generating solar power to replace the conventional power. The project being first of its kind in the state of Maharashtra as joint initiative of MAHAPREIT and Urban Local Body i.e. Pune Municipal Corporation which will benefit the city of Pune as well the weaker section of the society. The project also envisages supporting start up a local entrepreneurship to eligible entrepreneurs as may be identified under joint initiative of PMC and MAHAPREIT. It will also set precedence to take up such projects in other Municipal corporations of state to have reduction in carbon emission as well saving in energy cost.
On this occasion Bipin Shrimali, CMD MAHAPREIT expressed that this project will bring lots of energy saving, hence cost saving on energy bill to PMC in future.
Similarly, Vikramkumar, Commissioner PMC expressed that this project will bring lot of benefits to PMC and satisfaction having signed MoU with MAHAPREIT (Subsidiary company of MPBCDC).
On this occasion Dr Kunal Khemnar, IAS, Additional Commissioner, Shrinivas Kundal Chief Engineer (Electrical), Manisha Shekatkar S.E.(Electrical) of Pune Municipal Corporation and Vijaykumar Kalam Patil, Director (Operations), Virendra Jadhavrao (CFA), Shri Prashant Gedam, Executive Director (Admin), Pankaj Shah (CLA),Chief General Managers  Shyamsunder Soni,  Satish Chaware, Ganesh Choudhari and Milind Awatade , PRO, Prasad Dahapute were present.