Pune University And University of Melbourne Jointly Set Up 'UOM-SPPU Academy' For Training And Research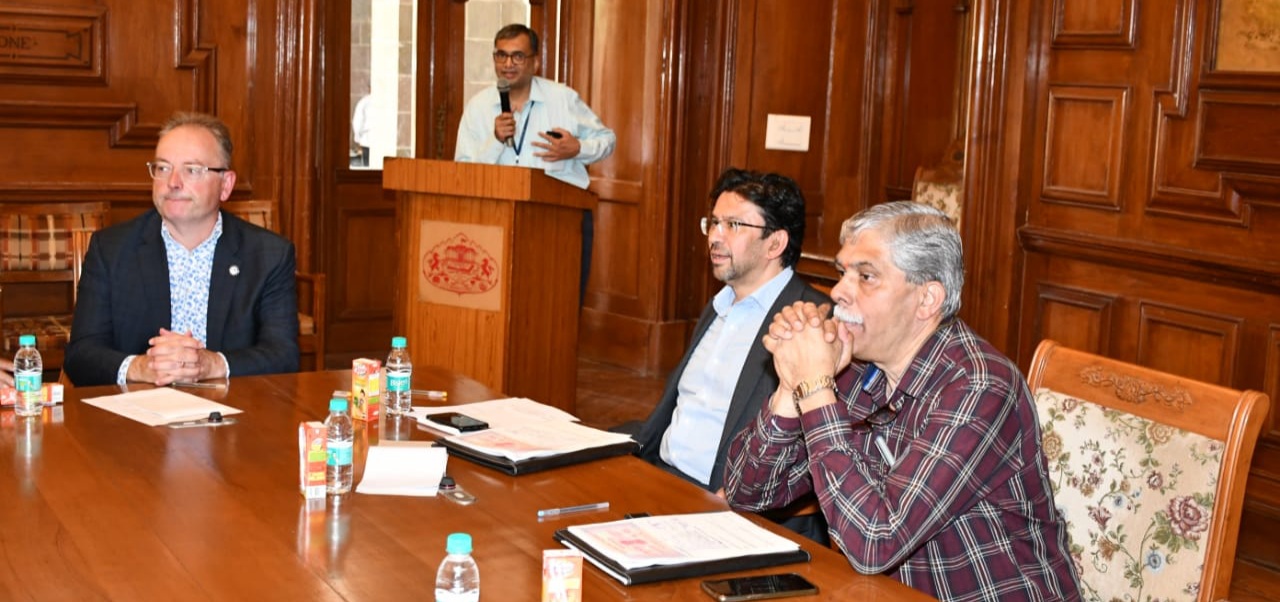 Pune, 6th April 2022: Savitribai Phule Pune University (SPPU) and the renowned University of Melbourne in Australia have jointly set up a 'UOM-SPPU Academy' for training and research. Through this academy, teachers and students from these two universities will be able to go to each other's universities for training and teaching. Joint projects will also be undertaken.
It is the first such academy to be set up by a public university in the Maharashtra state. The academy was set up virtually a year ago and was inaugurated today at the Interdisciplinary School of Science. On this occasion, SPPU Vice-Chancellor Dr Nitin Karmalkar, Head, Interdisciplinary School of Science Avinash Kumbhar, Vice-Chancellor of the University of Melbourne Michelle Wesley, Assistant Vice Chancellor Pvt. Muthupandian Ashok Kumar, Dean of Science Branch Pvt. Moira O'Brien was also present on the occasion.
The University of Melbourne is the number one university in Australia with which Savitribai Phule Pune University has started BSc (Blended) course. Under it, basic subjects like biology, chemistry, mathematics, and physics are taught. The university has also started B.Sc (Blended) courses in ecology, chemistry, geology, and physics.
"Under the agreement with the University of Melbourne, we are currently offering courses in science. This is just the beginning and in the future, we are trying to start courses in social sciences, pedagogy, design thinking etc.", Dr Karmalkar said.
Richa Patil, a student who is currently doing research at the University of Melbourne, said, "I did my MSc Blended from the University of Melbourne after blending my B.Sc. and am currently doing research at the University of Melbourne. There are many types of scholarships offered for further courses in Melbourne."
Creation of two new courses
In line with the new educational policy 2020, Melbourne Graduate School of Education and Savitribai Phule Pune University's Faculty of Education came to an agreement.
According to the agreement, the curriculum for teachers will be started from the point of view of education of students from the age of 3 to 18 years. For this, diploma and degree courses will be prepared. Also, future research and training programs will be conducted.
Also Read Kidney Racket In Pune? Ruby Hospital And Kidney Donor Accuse Each Other, Police Investigation On
Join Punekar News Whatsapp Group, Telegram, Instagram And Twitter  For Regular Update about Pune City And Pimpri-Chinchwad