Maharashtra: BIS Raids Company Which Misused ISI Mark On Packaged Drinking Water; Action Initiated To File A Case
Mumbai, 11th September 2021
Bureau of Indian Standards (BIS), Mumbai conducted an Enforcement Search and Seizure operation on 09th September 2021 at Bhiwandi, Thane to check the misuse of ISI Mark on "Packaged Drinking Water" as per IS 14543. During the raid at the premises of M/s. Mother Beverages, (Unit 10 to 16, Swami Vivekananda Apartment, Themghar Pipeline Road, Bhiwandi-421302,Thane),  misuse of the BIS Certification Mark (ISI Mark)  was found.
M/s. Mother Beverages has been found misusing BIS Mark by filling Potable Drinking Water without valid License and by using different CM/L.No-7200168205 & CM/L.No-3723560 with different brands such as ZIP Aqua, Oxy Clear, Reeha, ZEF Aqua, OXYREO. About 360 numbers of 1Litre Pet bottles and 852 numbers of 500ml Pet bottles as per IS 14543:2016 along with various kinds of lables/stickers were seized during the raid. The team of officials from BIS Mumbai were Shri. Arjun.T, Scientist-C & Shri. Nishikant Singh, Scientist-C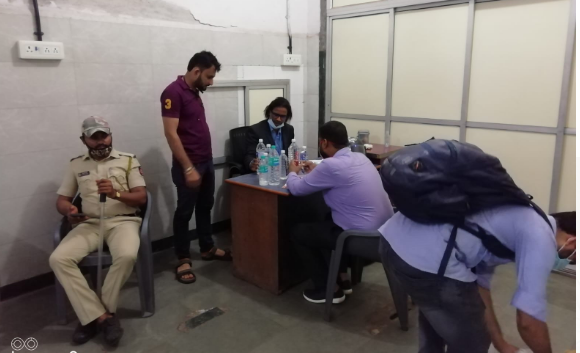 The misuse of BIS Standard Mark is punishable with imprisonment up to two years or a fine of minimum Rs. 2,00,000 or both as per BIS Act 2016. Action is being initiated to file a case in the court of law for the offence. It has been observed many times that fake ISI marked products are manufactured and sold to consumers for huge profit. Therefore, all are requested to ascertain the genuineness of ISI Mark on the product before making purchase, by visiting BIS website  or by using BIS CARE Mobile Application.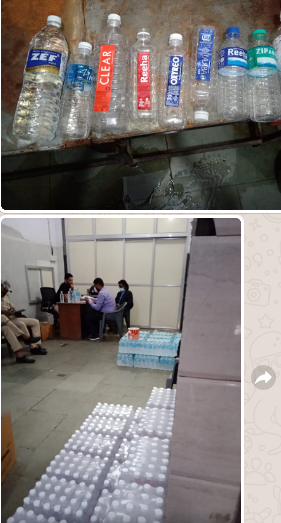 Citizens are requested that in case they come across any instance of misuse of ISI Mark on any product, the same may be informed to the Head, MUBO-II, Western Regional Office, BIS, Manakalaya, E9, Behind Marol Telephone Exchange, Andheri (East), Mumbai – 400 093. Such complaints can also be made by E-mail at the address hmubo2@bis.gov.in. The source of such information will be kept confidential.
Follow Punekar News: