Maharashtra Cabinet Approves Ambitious IT Policy to Drive 95,000 Crore Investment and 3.5 Lakh Jobs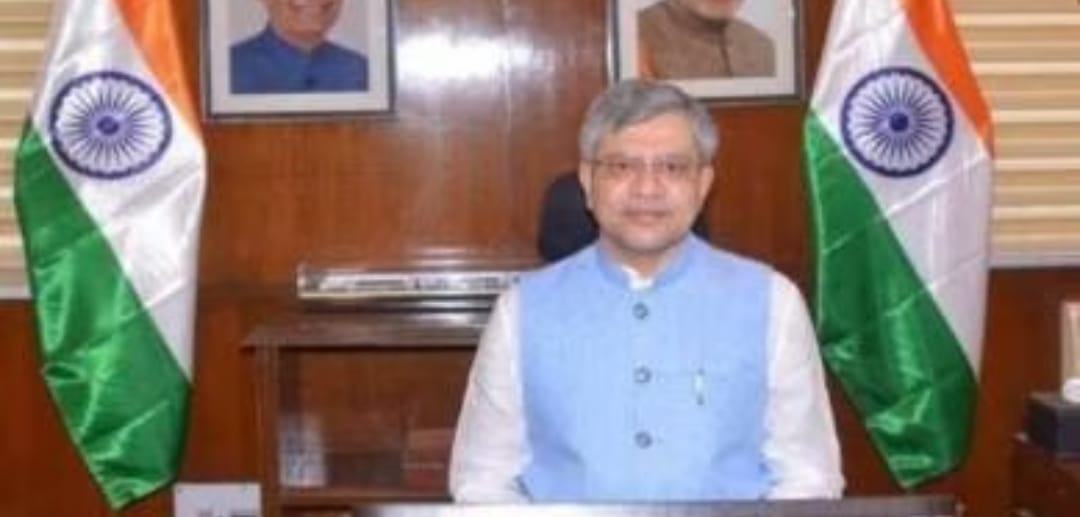 Mumbai, 31st May 2023: The Maharashtra cabinet has approved the state's new IT policy, which aims to attract a whopping investment of 95,000 crores and create 3.5 lakh employment opportunities. Additionally, the policy sets a target of achieving 10 lakh crores in exports.
Over the past few years, extensive discussions were held, including 32 meetings, 2 seminars, and 5 presentations, to formulate the new IT strategy. Various stakeholders in the information technology sector were consulted, and the department drew upon its experience in implementing previous IT policies to draft the Maharashtra State IT and IT Support Services Policy 2023.
The new IT policy encompasses several key provisions:
Single Technology Interface: To facilitate ease of doing business in the IT sector, the state government will introduce the Maharashtra Information Technology Interface (MAHITI). This platform will offer streamlined processes for timely clearances, component registration, incentives, and other extended services.
Startup and Innovation: The state will establish the Maharashtra Hub (M-Hub), an initiative to promote innovation in emerging technologies and position Maharashtra as a knowledge-led economy. A fund of 500 crores will be allocated to provide financial assistance to micro, small, and medium enterprises (MSMEs), new entrepreneurs, and incubation centers focused on emerging technologies.
Walk-to-Work: Eligibility and area usage criteria for developing IT parks and IT infrastructure will be relaxed, ensuring the availability of workplace infrastructure for employees in these sectors.
Future Skills: Companies will be encouraged to have accredited employees in specialized job roles to promote future employability and skills. Job roles such as AI Research Scientist, Solution Architect, Data Scientist, Optical Scientist, and Embedded Solutions Engineer will be emphasized.
Talent Launchpad: Collaborative efforts between the Departments of Industries, Skill Development, and Higher and Technical Education will lead to the development of the 'Talent Launchpad' program. This initiative aims to enhance skills in the IT and information sectors through support to colleges, skill institutes, and training centers offering skill courses, including competitions and hackathons.
Regional Development: The policy will focus on creating investment and employment opportunities in regional areas beyond Zone-1, promoting balanced and sustainable regional development and supporting the growth of micro, small, and medium enterprises with significant IT components.
Industry-Based Operating System/Structure: The Maharashtra Hub (M-Hub) will appoint a Chief Operating Officer as the Technology Ambassador of Maharashtra. This individual will represent and manage policy and performance mandates from a private sector perspective, implementing global best practices within the state's IT industry.
Performance Monitoring: The Empowerment Committee will periodically review the policy's performance, making necessary amendments to align with the dynamics of the global market. The committee will recognize global demand and future needs to ensure the policy remains relevant and effective for Maharashtra.
Support to AVGC and Emerging Technology Sector: The policy will provide financial and non-financial incentives for the audio-visual gaming and computing (AVGC) sector and emerging technologies such as AI-ML, Big Data, and Robotics. These incentives will encompass quality, space, funding, and recruitment processes.
Hybrid Working for a More Efficient Workforce: In a bid to reduce congestion in urban centers, enable 24×7 operations for the IT and IT support services sector, and facilitate remote work for non-critical office staff, state government will actively promote collaboration between office workers and remote workers. This shift towards hybrid working is aimed at enhancing productivity and work-life balance.
Financial and Non-Financial Incentives for IT and IT Support Services Entities: The policy encompasses a range of financial and non-financial incentives applicable to all IT and IT support services entities in the state. These incentives include concessions in stamp duty, rental charges, electricity charges, property tax, and seed rates. The objective is to foster the growth of the IT and IT support services sector across the state. Moreover, specific incentives will be provided to emerging technology entities to encourage employment generation.
Boosting Data Center Development: To stimulate the development of data centers, the policy grants exemptions from standard parking norms and relaxes industry and infrastructure standards. Eligible entities will have open access to obtain non-conventional energy sources and establish captive power plants. Financial and non-financial incentives have also been introduced to further support the growth of this sector.
Supporting Industry 4.0 and Emerging Technologies: Direct support will be provided under this policy to foster the growth of Industry 4.0, which encompasses emerging technologies such as artificial intelligence, 3D printing, the Internet of Things, robotics, and nanotechnology. These transformative technologies are expected to drive innovation and economic development in the state.
Focus on Skill Development: Recognizing the importance of highly employable and skilled manpower in the information technology and information technology support services sector, the policy places emphasis on skill development. Super specialized job roles will be targeted for skill development courses, in coordination with the skill development department and the higher and technical education department. This focus on skill enhancement aims to equip the workforce with the necessary expertise to thrive in the evolving digital landscape.
The hybrid working approach and the comprehensive set of incentives provided under the policy demonstrate the state governments' commitment to fostering a conducive environment for the IT and IT support services sector. By encouraging collaboration, offering financial benefits, supporting data center development, promoting emerging technologies, and prioritizing skill development, these policies aim to drive growth, innovation, and employment opportunities in the state.
Join Punekar News Whatsapp Group, Telegram, Instagram And Twitter  For Regular Update about Pune City And Pimpri-Chinchwad