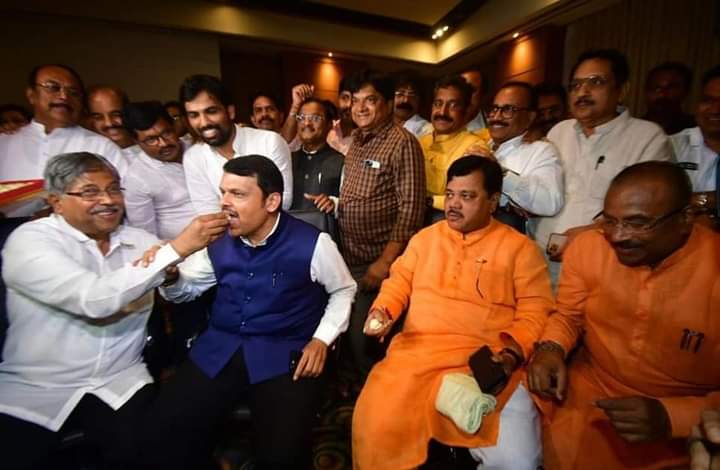 Amit Singh
Mumbai, 4th July 2022: Maharashtra's Eknath Shinde government has proved its majority in the floor test. Along with this, Shinde Sena has also won the final of power in comparison to Uddhav Thackeray's Shiv Sena.
The majority test has confirmed that there is no threat to the Eknath Shinde government at present. A total of 164 votes were cast in support of his government, while 99 votes were against.
Earlier on Sunday, BJP and Eknath Shinde faction candidate Rahul Narvekar also won the speaker's election by securing the same number of votes. 5 Congress MLAs including former CM Ashok Chavan could not take part in the voting. It is being said that these people reached the assembly after the scheduled time of 11 am and by then the doors were closed. So he could not get a chance to vote.
At the same time, only 15 Shiv Sena MLAs voted against the government on the basis of the party's whip, while 40 MLAs voted in support of the Shinde government. Not only this, during this time Uddhav Thackeray's Shiv Sena also looked weaker than before.
MLA Santosh Bangar, who was his supporter, also appeared in favor of the Eknath Shinde government on Monday. Apart from him, another opposition MLA Shyam Sundar Shinde also voted for the Eknath Shinde government. The speaker had earlier tried to vote by voice vote, but the opposition objected to it.
On this, Speaker Rahul Narvekar made the MLAs of both the sides stand on the seat itself and then the employees of the assembly went to him and took the vote and took the decision on the basis of that. During this an interesting sight was also seen in the assembly.
MLAs of Uddhav faction raised ED-ED slogans when rebel MLA Pratap Sarnaik voted in support of the Eknath Shinde government, Shiv Sena MLAs supporting Uddhav Thackeray raised ED-ED slogans.
Deputy Chief Minister and BJP leader Devendra Fadnavis said, "This government has come because of ED which means Eknath and Devendra."
Earlier on Sunday, the candidate declared by the Eknath Shinde government, Rahul Narvekar, got 164 votes in the speaker's election. BJP's first time MLA Rahul Narvekar was supported by MLAs of Eknath Shinde faction, BJP and some independent MLAs.