Maharashtra IPS officer resigns over 'discriminatory' Citizen Amendment Bill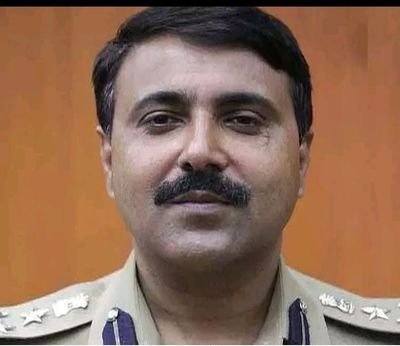 Mumbai/Pune, December 11,2019: Inspector General (IG) of Police Abdur Rahman, IPS officer of Maharshtra cadre currently posted with the State Human Rights Commission, took to Twitter to announce that he is resigning from police department over passage of Citizen Amendment Bill (CAB). He termed the Bill as discriminatory and against the Muslim community.
Rahman, who is 1997 IPS batch officer, hails from Bettiah in Bihar. He has studied B Tech in Civil Engineering from IIT. He has worked as SP in different district police, GRP and was also additional Commissioner of police (admin) in Pune. He has also written two books on Sachchar Committe report.
Read the text of resignation letter posted on Twitter.
"Dear brothers and sisters, The proposed Citizenship (Amendment) Bill, 2019 which has been passed by the Lok Sabha and going to be passed in the Rajya Sabha as the numbers are in the favour of the Bill, aims to grant Indian citizenship to illegal migrants belonging to Hindu, Sikh, Christian, Buddhist, etc., religious communities i.e. all non-Muslim communities. It clearly discriminates against the people belonging to Muslim community. The Bill is totally unconstitutional and against very basic feature of Equality before Law. It violates Article 14, 15 and 25 of the Indian Constitution. It is against the ethos and very spirit of the Constitution. Religion can not become a basis in giving or depriving a person from citizenship. The whole idea behind the Bill is to divide the nation on religious and sectarian lines. It creates fear among the people belonging to the Muslim community-. It also compels Muslims to leave their faith and adopt some other religion to save their citizenship. This is totally divisive and unconstitutional Bill.
We have heard repeatedly that this will be implemented along with the NRC. We have seen the result of NRC exercise in the state of Assam where about 19 lakh people are kept out of the NRC and among them 14 to 15 lakh belong to Hindu community. The exercise has been painful and affected people belonging to Dalits, Tribals, OBCs, Muslims and the poor belonging to all communities. They had to spend huge money and ran from pillar to post to collect the required documents to prove their citizenship. If NRC and CAB implemented jointly, then people belonging to non-Muslim communities even if unable to produce the required document, will be declared refugees and will be given Indian citizenship. This means that the real burden will be only on Muslims to prove their citizenship. This will cause statelessness and hardships on Muslims who have been living in India for thousands of years and majority-majority of them are the original inhabitants of India.
It runs against the "religious pluralism" and "spirit of tolerance" of the Indian nation. If implemented it will destroy the brotherhood and common fabric among the people.
I condemn this Bill. As a civil disobedience, I have decided not to continue in the service and thus not to attend office from tomorrow. I am quitting the service finally. I say sorry to those who want me to continue in service and give justice to the deprived people. I humbly request the people belonging to the poor and people of deprived sections i.e. SCs, STs, OBCs and Muslims to oppose the Bill in a democratic manner as it is going to harm them the most. I also request tolerant, secular and justice loving Hindu brothers who have idea of a prosperous and united India to oppose the Bill. I further request activists and members of Civil Society Groups to challenge it in the Supreme Court, if at all it is finally passed and becomes an Act.
With due regards to all,
Date: 11.12.2019 Place: Mumbai
(Abdur Rahman)
He had earlier sought voluntary retirement from service (VRS) which was rejected by the central government.
In is letter to ACS (Home) Maharashtra, he stated, "I would like to inform that I had submitted an Application dated 01.08.2019 to the competent authority seeking Voluntary Retirement from the service. The same had been recommended by the State Government to the Ministry of Home Affairs (MHA), Government of India, for grant of voluntary retirement. However, through a letter dated 25 October, 2019, the said application was not accepted by the MHA. The rejection of the application by the MHA has been made in haste, by not applying mind, with clear prejudice, unfairly and abusing power of authority and discretion as there is no charge sheet of any departmental enquiry pending against me. Moreover, there is no show cause notice pending against me. Thus, rejection was not as per Law and service rules. I further inform that an Original Application dated 06.11.2019 vide No. 758/2019 has been filed before the Central Administration Tribunal, Mumbai challenging the order of the MHA. In which notices have been issued to all concerned."