Maharashtra: To Increase Milk Production, Artificial Insemination To Produce 90% Female Calves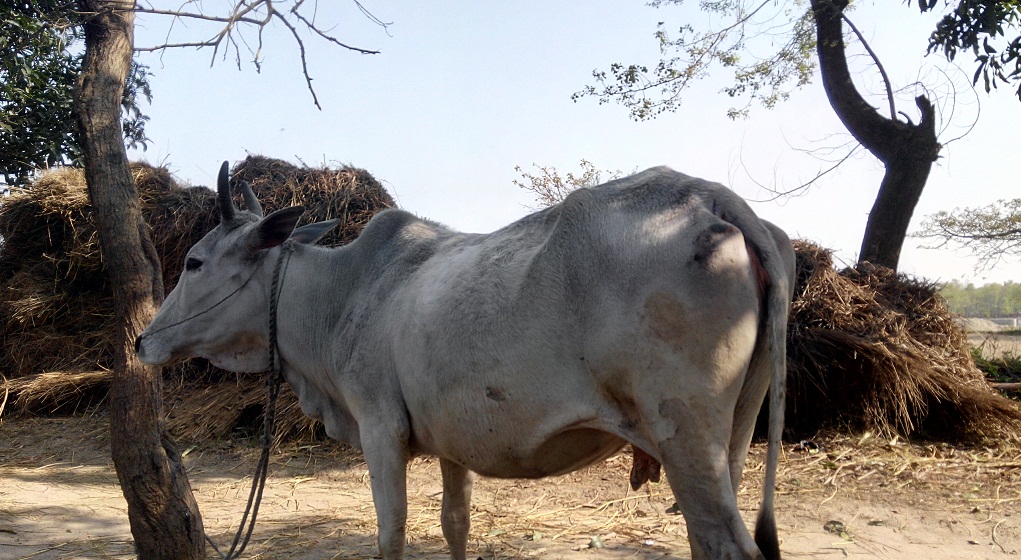 Mrunal Jadhav
Pune, June 08, 2021: Maharashtra Livestock Development Board, Nagpur has agreed to purchase 6.80 lakhs sorted semen from Genus Breeding India Pvt. Ltd (ABS India) at the rate of Rs 575 per dose in the state for a period of 5 years.
According to the animal husbandry department, this project will help in increasing the milk production of the state in the future by producing about 90 per cent High Merit calf females in the state. The price of sex determined semen is Rs 575, of which Rs 261 is Central Government share, and Rs 174 is State Government share. The remaining Rs 140 will be borne by the Maharashtra Livestock Development Board/Milk Unions of State and Beneficiary. Rs 100 through Milk Unions and where Milk Unions do not exist from such places, the same cost will be borne by the Maharashtra Livestock Development Board. The remaining Rs 40 and the Department Artificial Insemination service charge Rs 41 a total of Rs 81 will be paid by the beneficiary.
"This technology with such a lowest cost service at their doorsteps is a boon for the farmers to get only high genetic merits female calves to enhance the milk production and to get more money in dairy farming.
In other words, the sorted semen which was available to the farmers at the rates of Rs 1000 to Rs 1,200 will now be available at only Rs 81 at their doorsteps. Maharashtra Livestock Development Board will make sex-sorted semen available to Co-operatives Milk Union / Private Milk Unions in the state at Rs 181 per semen dose with a rider that the unions shall not charge the farmers more than Rs 81.
Parentage testing of random 5% of calves born after artificial insemination in cows and buffaloes using sex-determined semen will be tested by the Chief Executive Officer, Maharashtra Livestock Development Board, Nagpur", a press release from the department stated.
As per the 20th livestock census of 2017, the total number of breeding cows and buffaloes in the state is 89.04 lakh, out of which on average 47 to 48 lakh artificial inseminations are being done every year on 22 to 25 lakh breeding cows and buffaloes. These artificial inseminations produce an average of 12 to 13 lakh calves per year.
According to the laws of nature, the total numbers of calves born are 50 per cent male and 50 per cent female calves. The cattle slaughter ban law has been implemented in the State of Maharashtra. Also, with the advent of modern technology and mechanization in agriculture, the need for bullocks for farming has drastically decreased.
Therefore, the farmers had to bear the unnecessary cost of rearing the extra male calves born through artificial insemination. Against this backdrop, in order to keep the breeding of male calves to a minimum, instead of traditional semen production, the use of sex-sorted semen production using the latest technology in artificial insemination program in cows and buffaloes at the field level, it will be possible to produce about 90 per cent female calves. The high fertility sexed semen will increase herd genetic gain, minimise waste production, improve animal welfare and increase profitability.
Inaugural Ceremony of the scheme "Production of High Merit Female Calves using Sex Sorted Semen in artificial insemination of cows and buffaloes in the State at an affordable price" was done in the auspicious presence of Sunil Kedar, Minister Animal Husbandry, Dairy Development, Sports and Youth Welfare, Maharashtra State through Press Conference held on 08.06.2021. The Press Conference was conducted through video conference in the presence of Anoop Kumar, Principal Secretary ADF, Maharashtra State and Sachindra Pratap Singh, Commissioner AH, Dr Dilip Pandharpatte, Secretary and Director General of Directorate General of Information & Public Relations, Govt. of Maharashtra and Dr Dhananjay Parkale, Additional Commissioner of Animal Husbandry, Pune.
Follow Punekar News: