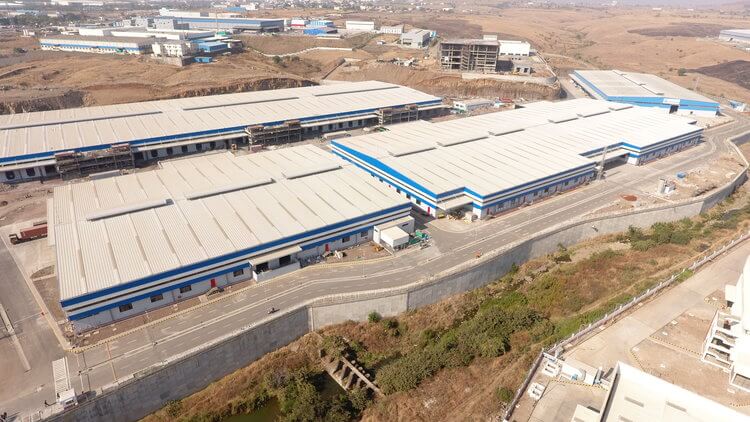 Pune, 11th November 2021: "One of the major but rarely spoken issues plaguing the growth of industry in Maharashtra is the #Mathadi Unions. Both Indian and Multi-National companies are wary of setting up units in MH, due to the extortionist & illegitimate practices employed by the Mathadi Unions", tweeted Sudhir Mehta, president of Maratha Chamber of Commerce, Industry and Agriculture (MCCIA).
In a series of tweets, he highlighted how Mathadi unions are harassing the business units.
"The Mathadi Act was enacted in 1969 to regulate employment & ensure welfare, provide health & safety benefits to the unprotected manual laborers (Mathadis, Hamals and others). Unfortunately, rather than protecting the labourer community it has become a tool for extortion.
Harassment is rampant in manufacturing belts, cases of extortion, physical intimidation or worse, are increasing everyday. Even when industrial units use their own employees for loading & unloading, the Mathadi unions demand employment or extort exorbitant money called 'Warai'.
Big and small companies have been suffering heavily due to this Mafiosi over the past few years and problems have reached alarming proportions. Several multinational companies have expressed their desire to shut or shift plants & factories out of our Industrial Belts.
We @MCCIA_Pune & other industry bodies have appealed to State Govt. to not only to police such acts of organised criminality, but to amend the act and remove companies & factories from its purview..given that all employees of industry are protected & their welfare is assured.
The application of Mathadi Act for organized sectors (factories) is a serious threat and a great hurdle in achieving ease of doing business which is impending our economical growth. I once again urge the Govt of MH @CMOMaharashtra to take immediate action & revisit the Act."
I'm paying 10,000 per month even though I have my own employees for loading / unloading but I have to pay every month irrespective. @aparanjape

— Archit Gupta (@architgupta31) November 10, 2021
Not only Industries, Mathadis extort money from common ppl shifting their homes too. They follow Movers and Packers' vehicles and demand warai without doing any work. If not paid, they threaten to puncture tyres of the truck. Even society security guards are helpless.

— 🇮🇳 🄰🄿🄾🄾🅁🅅 🇮🇳 (@apoorvc2005) November 10, 2021
I was about to write my experience of matadi, but saw a lot of comments here. This kind of hooliganism is rampant in new Pune ( wakad -> baner -> pashan -> hinjewadi). You need to be extremely cool and calm while handling these bastards. Police / abuse / force nothing would help.

— Punit Thakkar (@Puneit) November 10, 2021
Everytime export cargo is sent 4 clearance, truck driver has 2 pay these charges even when cargo is unloaded by forklift
Payment of forklift charges is over n above ds amount
4 export promotion n ease of doing business this act needs 2 go@CimGOI @eepcindia @FieoHq @FISME

— Neeraj Grover (@_NEERAJGROVER) November 10, 2021
Advt