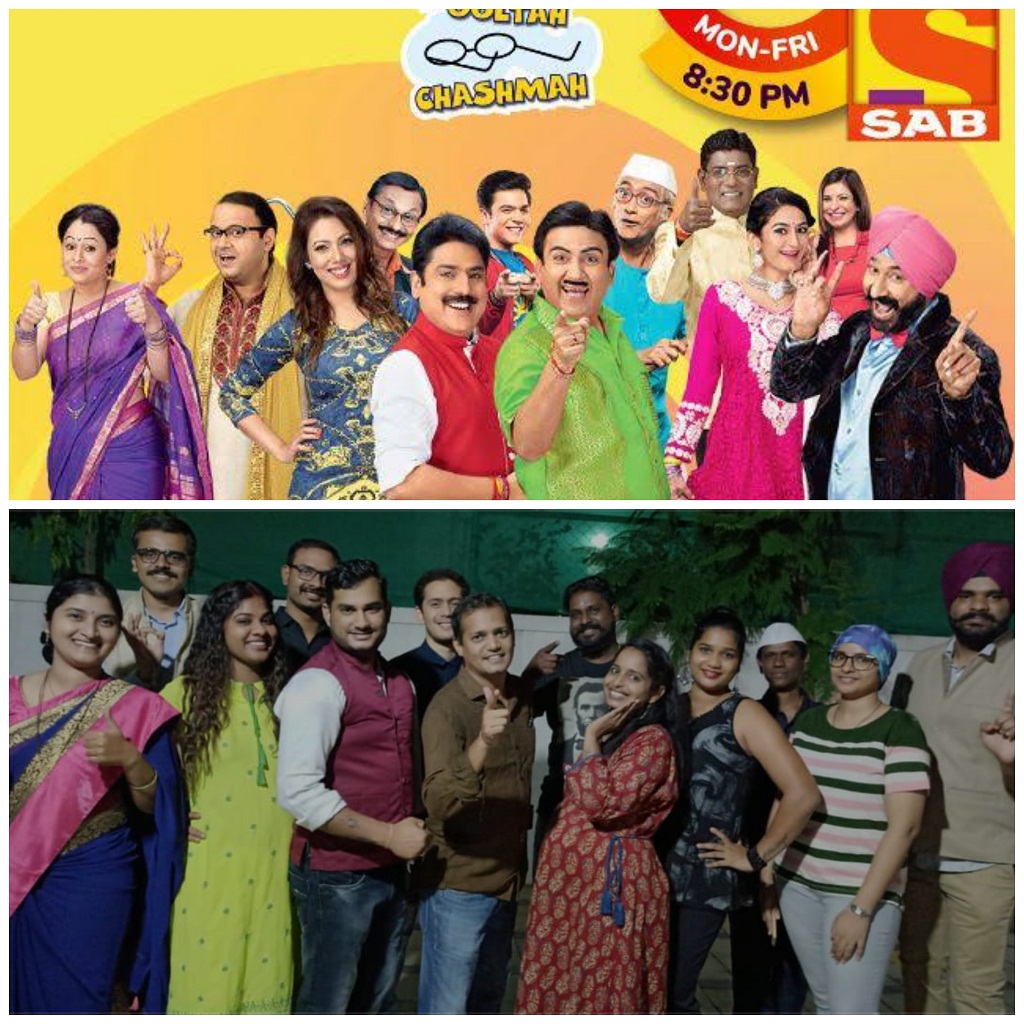 Mehab Qureshi
Pune, September 27, 2020: Inspired by the daily soap Taarak Mehta Ka Ooltah Chashmah (TMKOC), the Golden Bell society located in Bopkhel is called Pune's own Gokuldham.
The society members of Pune's Gokhuldham strictly follow the TMKOC show. "Here we have residents from all around the country, just like TMKOC – people from different cultures and religions live here, but we have one common family that is 'Society'", said Ramesh Pattnaik of the Golden Bell society.
Not only society but the characters also resemble the famous show. Chavan, who is society's 'Ekmev secretary' is also a Marathi manus like Bhide in TMKOC. However, Chavan is not a teacher in real life but teaches all the kids good manners all the time.
Like the bachelor guy Popatlal of the TMKOC, the society also has Patil who is single and ready to mingle informed Pattnaik. "We also have our very own Sodi, Gujinder who is ready to expose power all the time," he said.
Venkatesh is a South Indian and a researcher just like Iyyar of the TMKOC. "We also have Dr Patil who is a Corona warrior, and resembles Dr Haathi of the show," he added.
The society kiddos are as naughty as the famous 'Tapu Sena' of the TMKOC. Jethalal of society is Wagh, who is also the treasurer of the society and is married to Mohini who calls herself the 'Daya bhabhi' of the housing society. She loves to cook, and is extremely caring," said a member of the society.
The show doesn't end here, like Abdul Bhai's shop of the TMKOC, Pune's Gokhuldham has Nilesh Stationary store just outside the society premises.
Ramesh Pattanaik is called 'Taarak Mehta' of society. He takes all the wise decisions of society, and also makes sure to keep everyone united. "We celebrate every festival together regardless of any religion, together as a family. We also follow the Clean India Campaign as the show does," said Pattnaik.
Along with all of this, Pune's Gokhuldham has conducted activities like blood donation campaigns, Plastic use reduction campaigns, fire training, distribution of sanitisation equipment to COVID warriors and COVID education awareness programmes as well. "In every aspect, we follow Gokuldham religiously, and want our society to be like Gokuldham," he concluded.