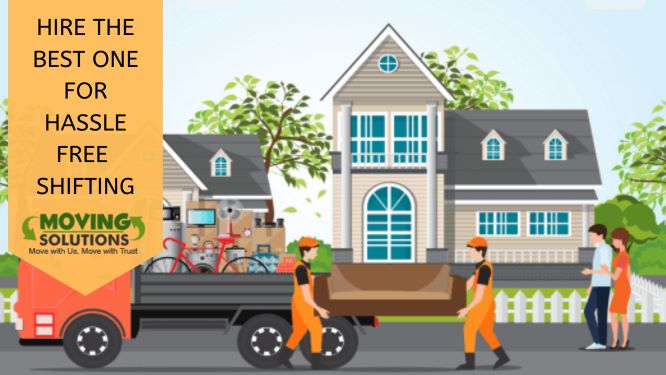 17 December 2019, Pune- First of all, congratulations on your new home! Finally, you have purchased a brand new house and now getting ready to call it your home. You are probably very excited and thrilled about moving into your new home. Additionally, you might be nervous about this big step. Believe it or not, the moving process is considered to be one of the most stressful events of an individual's life, no matter, whether you are moving into a brand new home or a rented home. The process involves a lot of hassle and challenging tasks. In fact, moving is a real stress and a big challenge. There can be risks of damages to goods in transit that you don't like to happen anyhow. So, you need to handle the moving process with appropriate planning taking care of every detail thoroughly. Here are some tips and pieces of advice on how to avoid some common mistakes when you need to move into a brand new and first home.
Move with fewer items
Less is more. Most probably you have heard this statement. And this statement truly justifies when it comes to moving. So it is recommended that you should move with fewer items. Moving will fewer items will also minimize the cost, no matter, whether you are moving on your own or hiring a company of professional packers and movers in Pune to handle your moving requirements. 
One of the best ways is getting rid of all the stuff that you don't need or don't use frequently. Declutter your home and try to get rid of all junks, surplus items, and unwanted stuff. You can also hold a garage sale to sell those old belongings including furniture and appliances that you don't want to have in your new home. Donating old stuff can be also a good idea. Additionally, try to stop purchasing new items for your home until after you have shifted into your new home. If you have the requirements of new furniture and appliances for your new home then make sure to your purchase the same after your move into a new home.
Advance planning is recommended
It's no secret that moving home is a time-consuming, daunting and stressful event of an individual's life. It calls for time and effort. It will take more time than you have estimated for it. Packing up entire household items and making every household effect ready for shifting will be the most time-consuming in the entire shifting process. You cannot pack everything in a couple of hours. It may take the time of several weeks or a month. Thus, advance planning is recommended.
It is further recommended that you should use a good moving checklist and put everything on a timeline so that you can finish the tasks gradually before the day of moving. You can use a folder, notebook or even a daily planner to keep track of everything and documents. Gather plenty of packing supplies in advance, if you are willing to pack your belongings on your own. Early planning and organization of everything will make your move less stressful and go smoother. It will also avoid you from last-minute hassles.
Pack household items methodologically 
Packing up entire household belongings for a move is not an easy task at all. It is always a better decision to hire professional packing services so that your belongings can be safely packed and transferred without damages in transit. For any reason, if you want to do your packing for moving then it is recommended that you should learn some packing tips to accomplish the goal efficiently. You need to use the right type of packing supplies and moving boxes to ensure the safety of your belongings.
Gather plenty of packing supplies well in advance. Keep in mind that the packing process will take a lot of your time and effort. Hence, start it early. Get started with packing up off-season items or those that you use rarely. Don't make a mistake to pack items of daily uses first. Have a proper packing plan, use a checklist and stick to it. Pack items one room at a time and don't mix items of different rooms in a single box. Use plenty of bubble wraps and wadded papers to provide adequate padding and cushioning to items and protect items against damages. Label every box you have packed with appropriate tags.
Consider hiring professional packers and movers
Professional packers and movers will make the moving process a whole lot easier and simpler. They will take care of all your relocation requirements even the packing up your entire household items. If you don't wish to pack your items on your own then professionals will pack the same on behalf of you. They will safely transport your belongings and make on-time delivery. Additionally, they will unload the truck and unpacking everything after reaching your new home. If you hire a full service moving company for your move then it is certain that you will have complete peace of mind. But make sure to hire a reliable company of packers and movers that is licensed, registered and experienced. It is advisable that you should collect moving estimates from different companies well in advance. You can secure reliable relocation services at cheaper rates by early booking of packers and movers in Pune. Comparing multiple quotes will also save you money on booking the required services.
Conclusion
Obviously, moving is real stress and challenge. But you don't need to worry at all. There is a solution to every problem in this world. You can curb the relocation hassles and stress by doing certain things. Early planning, getting everything organized, decluttering home, having a positive mindset, packing items correctly and hiring a reliable company of packers and movers will make the moving process indeed safe and hassle-free. I hope the tips aforementioned in this article will transform your move into an easygoing and smooth affair. Have a safe and happy shifting!