Now no marriage ceremony for 'outsiders' in Alandi, Bride and Groom to be quarantined separately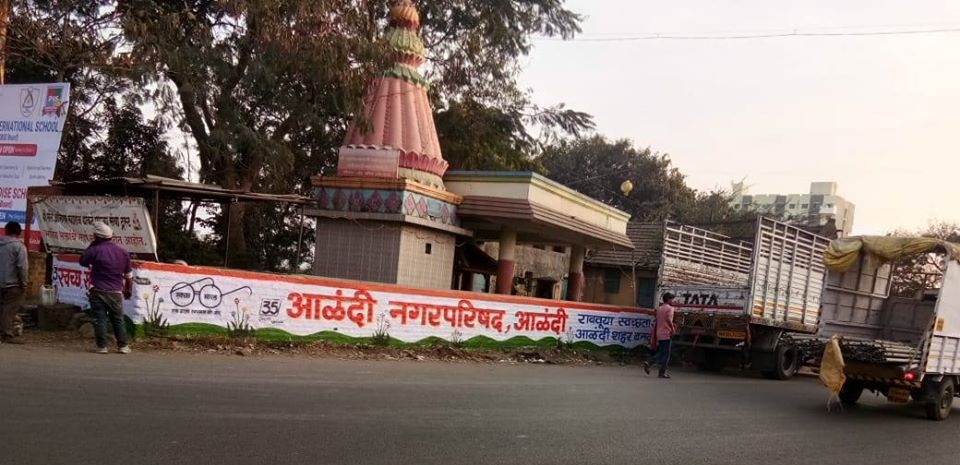 Alandi, May 29, 2020: Alandi, about 25 km from Pune city, is very popular for conducting love marriages, inter-caste and inter-religious marriages and low cost marriage ceremonies. Apart from palanquins and other ceremonies, there is a bigger crowd for the wedding ceremony than the Warakari and devotees who come to pay homage to Saint Dnyaneshwar Maharaj.
Recently two wedding ceremonies were held here. The Alandi Municipal Council took strict action in this regard and filed a case. Then the administration, recognizing the next possible danger, has laid down a condition if anybody wants to get married here. This is going to put love marriages and inter-caste marriages in a quandary and also hamper the economy of Alandi.
The number of eloping couples marrying in Alandi is significant. But since the lockdown, wedding ceremonies have been banned. Three lockdowns ended and the fourth lockdown was rumored to be relaxed. Then two weddings took place secretly. The FIRs were registered as soon as the matter came to the notice of the administration. The district administration has issued an order that marriage ceremony will be conducted in Alandi only if the bride or groom is a resident of Alandi. Also, the ceremony has to be performed in the presence of not more than 50 guests. If there is violation of the rule then bride and groom will sent to separate quarantine centres for 14 days.
There are more than 500 Dharamshalas and Mangal Karyalaya where more than 1000 wedding ceremonies are performed daily in the wedding season. During off season about 150 to 200 marriage ceremonies are performed daily. Therefore, to discourage gathering of people the administration has come out with the new rule, informed Sameer Bhoomkar, Chief Executive Officer of Alandi Municipal Council.
About 75 per cent of Alandi's economy depend on marriage ceremonies. There are thousdands of people enagged in catering, flower supply, decoration, priests who get work at these ceremonies. This decision of the administration is going to cripple the economy, the residents said.