NRAI Pune's First Members Exclusive Event at Vegan Lifestyle Kitchen & Bar- Bhaji Pala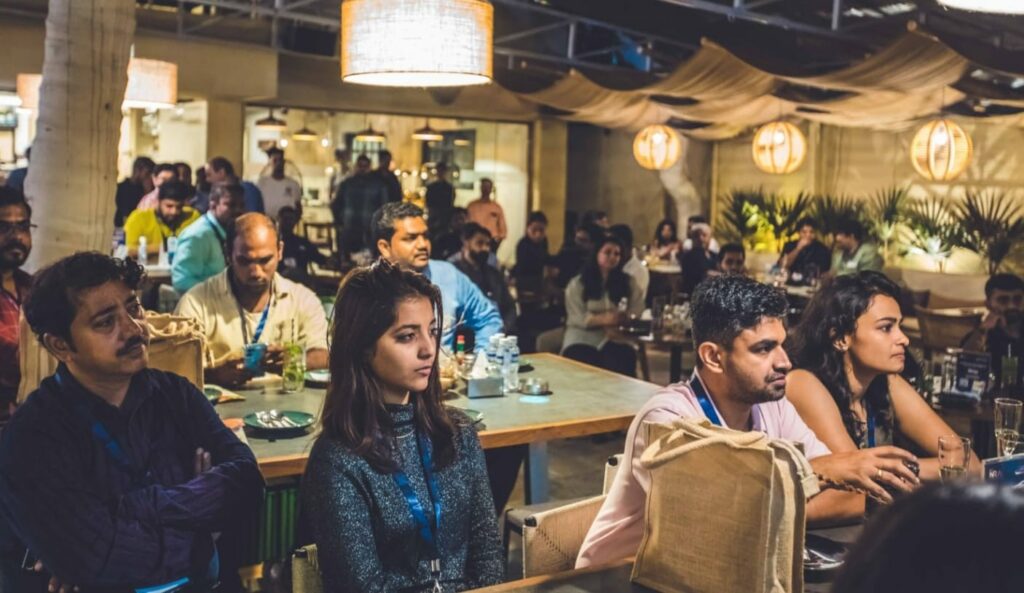 Pune, 22nd October 2022: The National Restaurant Association of India's Pune Chapter hosted its first Members Exclusive Networking Dinner recently. The Rista by DotPe-powered event titled 'Networking 101- Fun, Food & Beverage Artistry' took place at the Vegan Lifestyle Kitchen & Bar in Baner- Bhaji Pala.
Following up a very successful masterclass session with Mr. Rajesh Kamath (Founder, Chanakya Consulting Insights & Co-Founder, Chiranjeev Gurukul) titled 'How Indian Hospitality Can Lead The World Through Self Leadership' in September, NRAI Pune Chapter curated yet another exciting evening for its members featuring knowledge from a renowned Diageo Mixologist, Pune's Newest Brews from Oi Brewery, Chandon, and a musical performance for the evening by Robbie Wood- a guitarist from Pune!
The evening also featured a breakout session by Rista POS, giving guests a chance to get a better understanding of the software's benefits to their businesses for managing and growing restaurants and cloud kitchens. It also celebrated the launch of the new NRAI One App & discussed details about upcoming events including an FSSAI Training at Malaka Spice in the near future.
NRAI is an organization with chapters across all major cities of the country, representing more than 5,00,000 Restaurants and helping them grow their brands and businesses together. Similarly, NRAI Pune Chapter is diligently working towards creating a unique community in the city by expanding membership and giving guests exceptionally singular learning & networking experiences.
The Pune Chapter of NRAI is headed by Mr. Praful Chandawarkar (Chapter Head and Owner of Malaka Spice). Their committee also includes other prominent Restauranteurs from Pune including Kevin Tellis (Toit), Siddharth Mahadik (Le Plasir), Kunal Mhaske (Penthouze), and Nicky Ramnani (The Daily All Day).
The session was followed by dinner, drinks, and music, leaving guests the chance to network, munch, and have a good times.