PM Oli of Nepal claims that "Lord Ram was born in Nepal" not in Ayodhya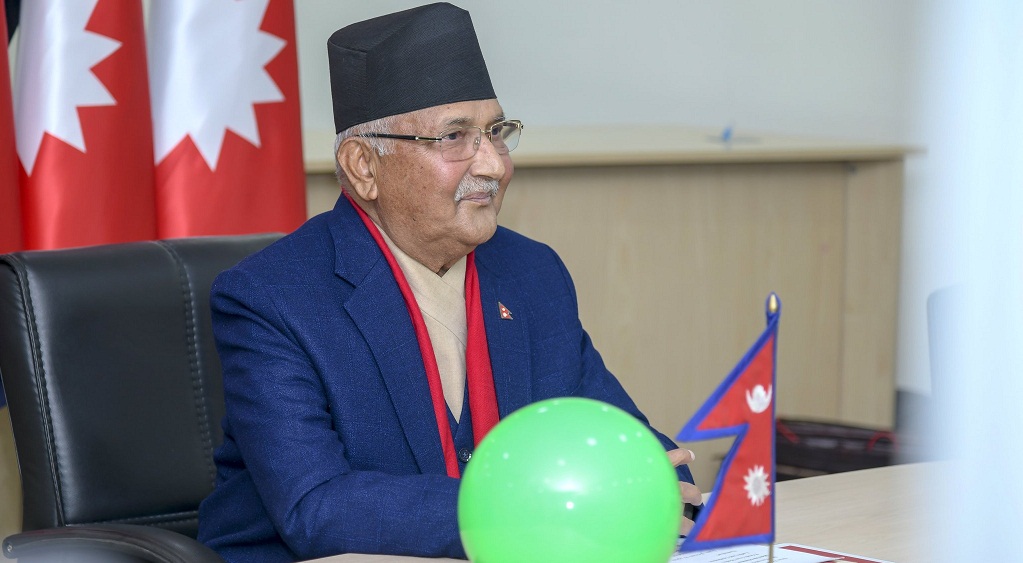 Shikha Chaurasia
Pune, July 14, 2020: Amidst tensions between India and Nepal, Prime Minister K P Sharma Oli has ignited a tiff by claiming that the actual birthplace of Lord Ram is Nepal. He said that the real Ayodhya lies in Nepal and not in India and Lord Ram was born in Thori in southern Nepal.
Bizay Sonkar Shastri, national spokesperson for the Bharatiya Janata Party (BJP) said in New Delhi, "Lord Ram is a matter of faith for the people of India and people will not allow anybody, be it the PM of Nepal to play with our faith."
He also added that many Leftist Parties have tried to play with the faith of people of India and it has not gone well for them. He said that the Communists in Nepal will not be entertained and will soon be rejected by the masses. An event was held at the Prime Minister's residence in Kathmandu to commemorate the birth anniversary of Nepalese poet Bhanubhakta. Bhanubhakta was born on 13th July 1814 in Chundi Ramgha village of Tanahun district in Nepal. He was the first writer to translate the great Epic of Ramayana from Sanskrit to Nepali. During the event, Oli was quoted as saying by his press advisor Surya Thapa that "Nepal had fallen victim to cultural encroachment and their history has been toyed with."
PM Oli said, "Though India has claimed the real site of the birthplace of Lord Ram, the real Ayodhya lies at Thori in the west of Birgunj in Nepal." He added further, "Deity Sita married Lord Ram who was the prince of India. In reality, Ayodhya is a village lying west of Birgunj in Nepal." He said that the Valmiki Ashram also lies in Nepal and King Dashrath had come to Ridi in Nepal to execute the rites to get a son. As King Dashrath was the ruler of Nepal, it is natural for his son Lord Ram to be born here in Nepal. Oli argued that the real Ayodhya lies in Nepal and unlike disputes in India regarding Ayodhya, there is no dispute in Nepal's Ayodhya.
He also said that many scientific inventions had originated from Nepal but unfortunately, these traditions could not be kept alive.
PM Oli is under surging pressure to resign amidst the growing dispute in the ruling Nepal Communist Party (NCP) due to his style of functioning.
Follow Punekar News: