Popat Subhash Sarode: A Visionary, Inspirational Life Explorer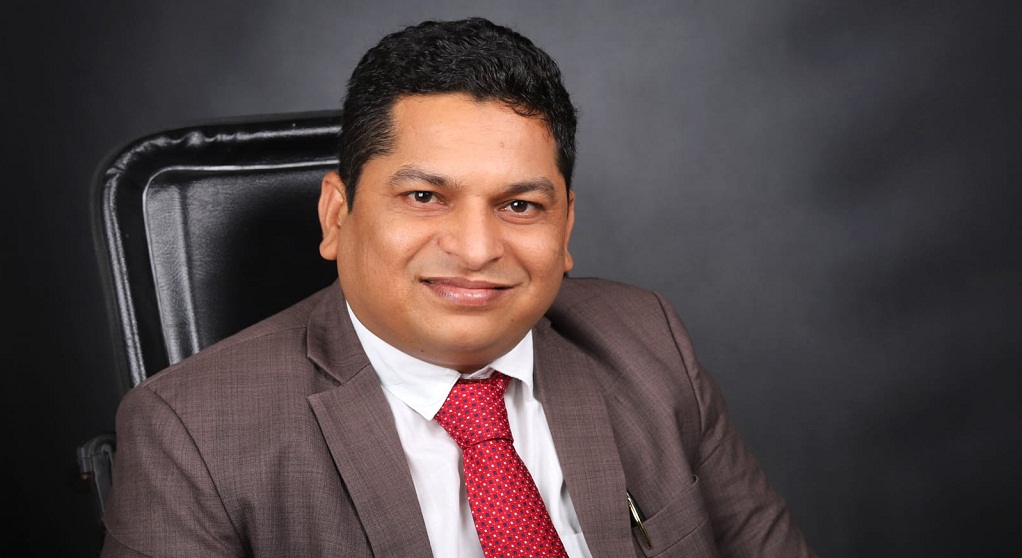 Pune, 19th November 2022: Entrepreneurship has always been a choice, but what's new about it in the present scenario is its wide acceptance as a viable option for everyone, and that is the exact purpose a 'Person like Akshay and his ventures' is about.
Popat Subhash Sarode, also known as Akshay, is one of the most thoughtful entrepreneurs, healers, researchers, teachers and speakers from India. His brainchild was Jyoti Tea Center, Dhanshree Travel, Big Dream Holidays, Induration Holidays, Sahaj Pravas, Big Dreams Holidays, Vedfleet Venture and "Entrepreneurs Parliament". Now, he is researching job losses in small and medium enterprises and how to get SME worth.
There are always a few people whose entire lives are inspirations. In the world of Entrepreneurs, Akshay is one such name that will constantly remind people nobody is ever deprived to not attain the peaks of success.
Belonging originally to Ranjangaon Mashid Parner, a small village in Ahmednagar, Popat was born to a poor and deprived farmer's family that offered him a unique insight into life, based on which he built his future. He is a living example of how adversities in life prepare and shape one's future.
Popat, since his childhood, had a wide-eyed reverence for the idea of self-employment, which originated from what he witnessed among his elderly family members, and the patterns of life their occupation let them afford. The realization that this phase of life and the three families he observed pushed him way ahead in life.
He wanted to bring a change and not confine himself to the underprivileged section of farmers in India. He did not want to be surrounded by the uncertainties associated with being a poor farmer but also did not crave to be a part of the corporate lifestyle and lose his authority over his freedom. Rather, he drew inspiration from his Kaka, Ramdas Ghadhave, Founder of Sainath Kiran Store, who was a self-employed individual and an entrepreneur.
After completing his 12th examination, Popat refused to waste any more time in his life on something but his dreams. He knew he must break the boundaries of his birthplace to live his dream. And that is when Popat (Akshay ) Subhash Sarode stepped on the hub of advancement, Pune.
Coming to Pune was one of the best decisions he ever took that turned his life. All of the most essential career-building phases of Popat took place in Pune, in disguise of experiences and opportunities.
Even though he enrolled at the Modern College of Pune to complete his academics, bookish knowledge didn't excite him as much. Instead, he started cultivating and working on his dream of becoming an entrepreneur. He kick-started his journey on a small scale, delivering newspapers door to door around Pune Railway Station. But this was just the beginning.
In the mere span of four years, Popat ran several odd errands to make money, giving a shot to everything he could that also helped him make good money. But eventually, he realized that in all the grandeur of Pune, his efforts and unorganized sources of income won't take him far, and he must avail of corporate exposure.
He started as an Office Boy in a Small Company HI-TECH Automation, and HI-TECH Founder, Purujit Pardeshi, created his corporate path.
Popat landed his first Corporate job as an office worker in a hardware solution company Fairsys Infotech, 20 days after which he was promoted to Sales Manager in the same company through his first corporate mentor Pravin Hebare, based on his remarkable performance. No looking back, soon Popat earned respect, a reputation, and a stable standard of living through his job. Yet, the zeal to become an entrepreneur still prevailed. Pravin Hebare re-Branded Popat and created a new corporate image. He was given the name Akshay. But lovingly, Pravin still calls him Popat.
Soon, through the guidance of another corporate mentor, Sanjay Singh, from the Car Rental industry, Popat started his journey down the world of entrepreneurship. Launching and starting with Sprit of Selling or falling over 50 different businesses in 10 years, Popat allowed himself to travel through all the experiences of success and failure in his career, finally being left with the nine most successful ventures he ever signed up for, worth up to multi crores!
But life had other plans waiting for him. In 2017, Popat encountered the most crucial phase of his life, leading to the very inception of the Social Enterprise "Entrepreneurs Parliament." A severe road accident led to various critical injuries. Popat's lower body was completely paralyzed, restraining him from any movement. He is 90% disabled. His disability includes spinal cord injury, right kidney non-functionality, 70 holes in the large intestine and multiple fractures in the rib cage.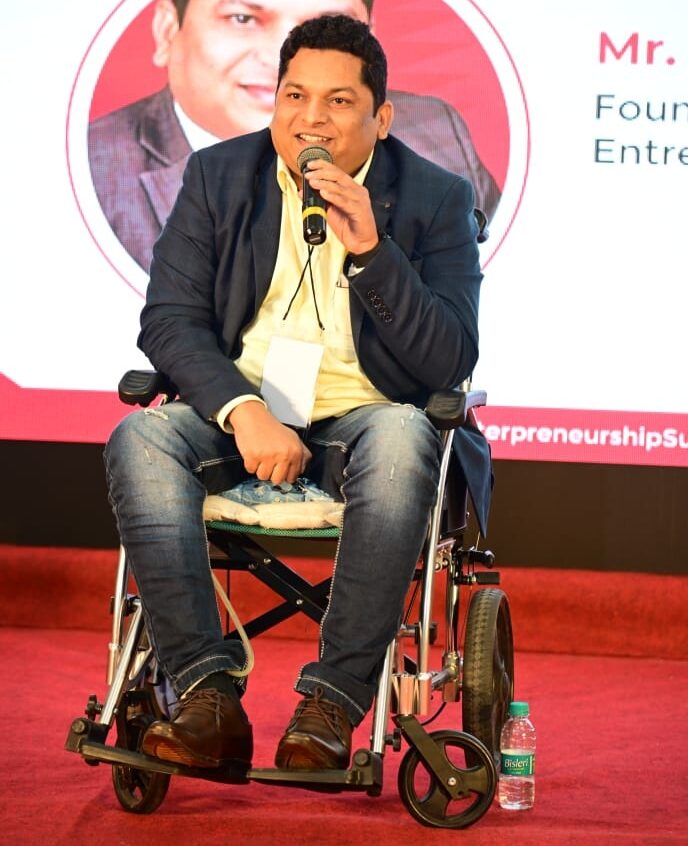 And this was the time of his life when he knew that the only asset he had was his Guru's blessing, family support, his brain and his wife Snehal Sarode. That is when he realized that if not anything else, he can share his own story with everyone out there who is aspiring to become an entrepreneur someday to seek inspiration and choose the right path. From a simple WhatsApp message with an attached Google Form, his initiative instantly became a success as it went viral, drawing applications from people across India and marking the very beginning of the Entrepreneurs Parliament.
Conducting detailed research, Popat recognized the significance of a body like the Entrepreneurs Parliament to accelerate growth in SMEs and amplify their relevance. Helping countless SMEs so far, Entrepreneurs Parliament has delivered.
Further, Akshay is going to focus on the health and well-being of Entrepreneurs who are committed to living his words.
Over the past years, the Entrepreneurs Parliament has directly touched the lives of 20000+ individuals and numerous businesses and families. Entrepreneurs Parliament learnings and methodologies will be made freely available for everyone henceforth.
So far, Akshay Sarode and his venture has served business owners to unlock their potential business transformation training and management consulting to bring the tangible outcome of Business Vision.
Akshay's core competency is enrolling people into business vision and aligning them to create business breakthroughs.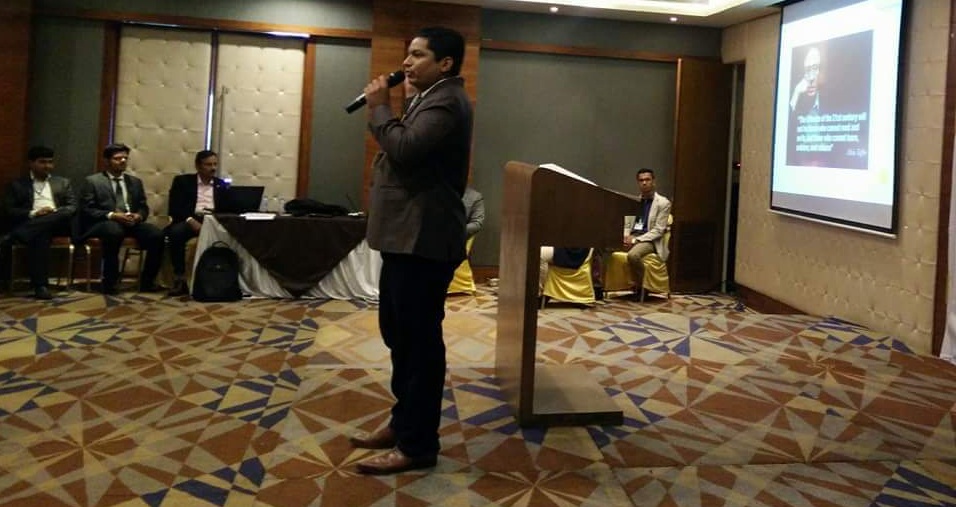 His unique approach is the outcome of continuous self-development, research and creating active networks, working with the best brains and successful enterprises, and exploring uncertainty to create new futures.
Akshay has designed and implemented his research in the name of Usthil in his business and other businesses that generate rapid and sustainable business outcomes like an Increase in Productivity, Rapid Pivoting, Increase in Revenue, Faster fundraising, and others.