Pune: 13 -Year-Old Mishti Agarwal From Lonavla Completes Himalayan Mountain Snow Expedition At Kedarkanta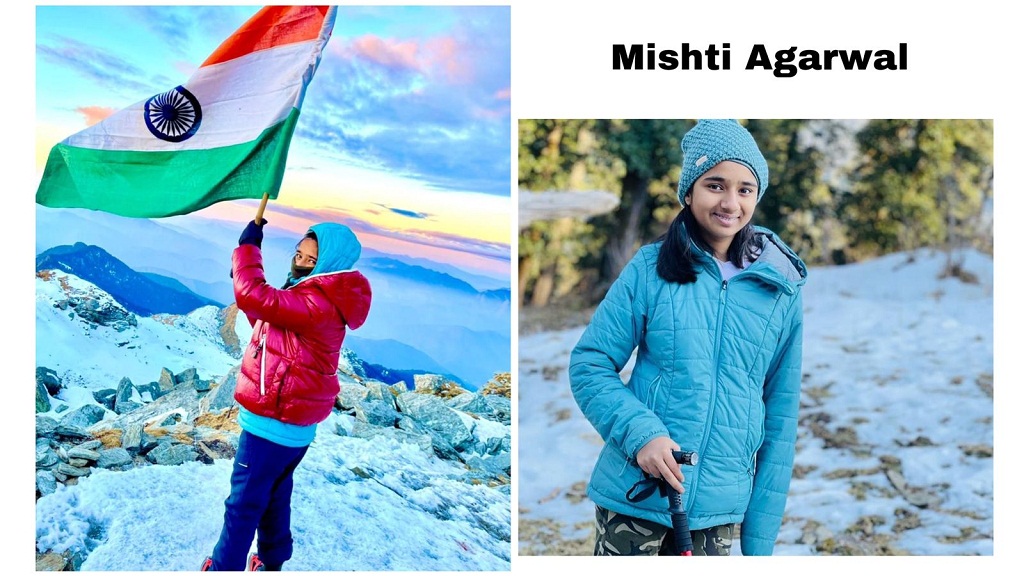 Lonavla, 6th January 2022: Mishti Agarwal, a 13-year-old girl from Lonavla, Mawal, recently completed her first Himalayan mountain snow expedition at Kedarkanta. Mishti did this trek with her uncle Ashutosh Agarwal and mother Asha Agarwal.
She was the youngest member of this group of trekkers organized by Westend Events and Adventures, Lonavla. This four-day trek started at Sankri base and involved walking up the mountain trails for 6-8 hours each day covering a total of 15 kms and gaining an altitude of 12,500 feet.
Mishti took the changing landscapes across drylands, forests, ice and fresh snow by the horns. The summit point Kedarkanta top is at 12,500 feet and has extreme conditions including high altitude sickness, intermittent snowfall and sharp winds.
This little girl braved all these challenging situations and leveraged her mental fortitude to achieve this feat. Mishti is physically trained by her uncle Ashutosh Agarwal through cycling running, strength training and weekend treks in the Sahayadris. Mishti has been a cyclist and done from Lonavla-Pune-Lonavla and Lonavla-Sahara-Lonavla at the age of 12 years.
Mishti said, "I learnt that age, gender, health problems were not to be considered barriers when going on a trek. So, what did I learn? Well, there was quite a bit of self-discovery involved in this trip. Snowballs hurt more than season balls- there is no argument. Hygiene is overrated. Germs don't exist in the cold. Showers and clean dishes are a waste of water.
Mountain dogs have all the fun- must be reborn as one. And they're fluffier than clouds. Theplas taste better at sub-zero temperatures. I could go on but I'm not inclined towards starting the year on a preachy note. 2021 couldn't have ended in a more spectacular fashion. May 2022 bring more adventure and fewer inhibitions."
Join Punekar News Whatsapp Group, Telegram, Instagram And Twitter For Regular Update about Pune City And Pimpri-Chinchwad