Pune: ABC Books Is Now Available At One-Click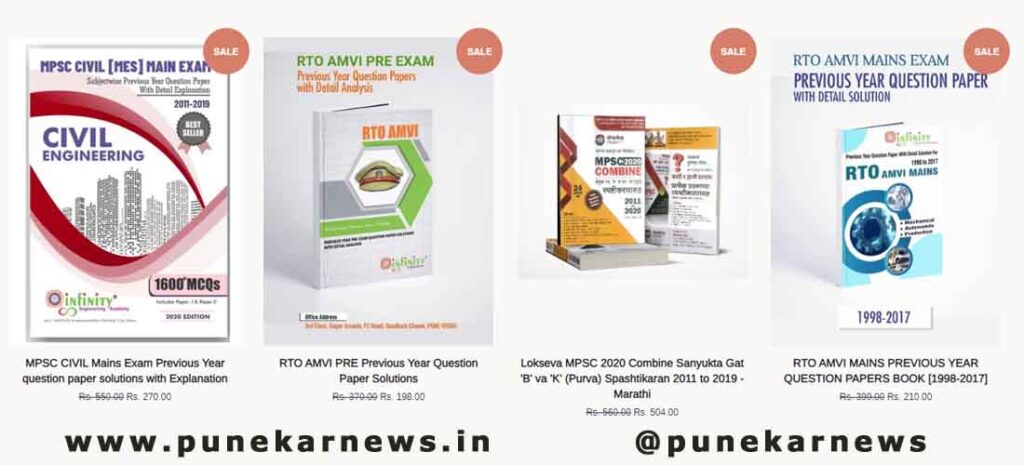 Pune, October 29, 2020: Pune's Appa Balwant Chowk (ABC) is a famous street among the students and aspiring candidates of competitive exams for the myriad range of books available there, at cheap rates (bonus point). The book stalls showcased in line on the streets are a common sight around the year. But this ongoing pandemic has flipped the situation for many and pushed humans to the virtual world. So now students can access books from ABC online.
Pune which is also known as the education hub hosts lakhs of students from across Maharashtra and India. However, many students had to return to their hometowns during the COVID-19 induced lockdown. Among them were thousands of students who came to Pune, especially to join the competitive examination coaching classes here. Nonetheless, these aspiring candidates of competitive exams found it difficult to access books for their exams which are otherwise easily available in Pune.
To make books available easily at one click, Mahesh Bade and Kiran Nimbhore developed a website www.abcbook.in keeping in mind the needs of candidates in rural areas. Competitive examination books such as the Maharashtra Public Service Commission (MPSC), Union Public Service Commission (UPSC), Banking and Staff Selection will be made available.
"Many young people from rural areas come to Pune to prepare for competitive exams. Some candidates study in their hometowns. Since (most) books aren't available in district-taluka places, students find it difficult to study. Many candidates come to Pune to buy books from the ABC. Considering this need of the students, a website for competitive exam books is created. Books will be available at discounted rates anywhere in the state through this website. So that the candidates do not have to come to Pune just for books. Initially, there will be no charge for delivery of books," said the website developers.
Follow and connect with us on WhatsAppTelegramFacebookTwitterLinkedinYouTubeInstagram