Pune: Action Against Unicorn In Kalyaninagar, Sufis And Jashn On Salunke Vihar Road For Violating Norms At Night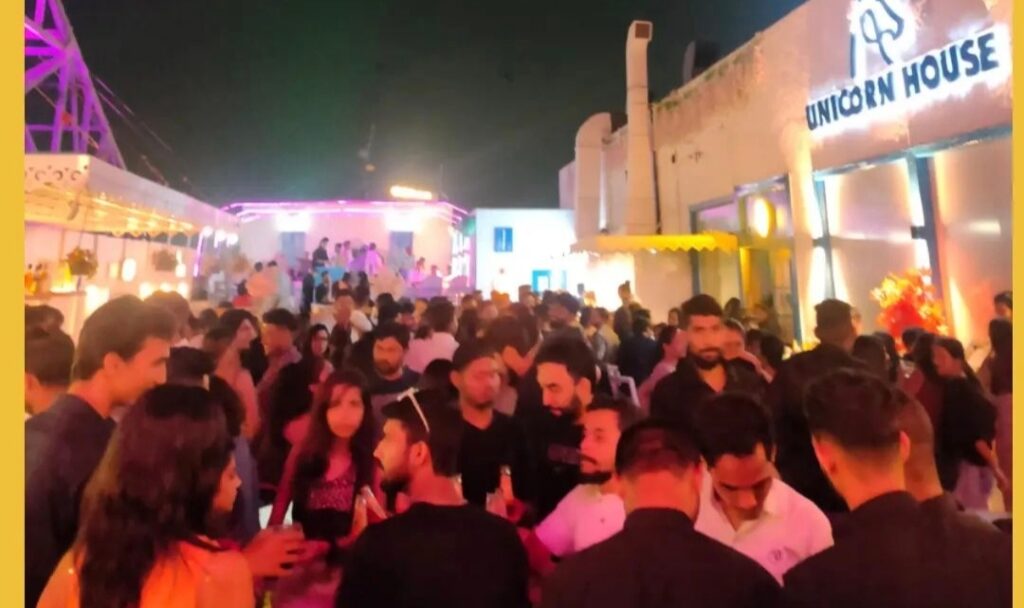 Pune, 6th May 2022: Action has been taken by the Social Security Cell (SSC) of the Pune City Police Crime Branch to maintain law and order in the central area of Pune city as well as in the suburbs of hotels and bars, where hookah parties are being held till dawn.
The New Normal Lifestyle, which started after Corona, has seen a spate of late night parties at hotels among the youth of Pune, as well as an increase in the number of hookah parties. Amitabh Gupta, Commissioner of Police gave the order to the Social Security Cell in this regard.
Accordingly, hotels and bars operating till late at night and beyond the stipulated time were instructed to close at the stipulated time. However, legal action has been taken against them for not closing down the establishment within the given time.
Under the special operation, the SSC has been cracking down on 'Sufis' and 'Jashn' on Salunkhe Vihar Road in Wanwadi police station area since last week and 'Unicorn and Elro' hotels and 'House of Medici' under Yerawada police station area and in Mundhwa police station area respectively. There have been many complaints about 'Unicorn' for loud music till late at night.
The SSC was also given ten probationary police sub-inspectors and officers and staff of the Narcotics Cell who had recently joined the Pune police force to take action against the hotels, bar and hookah parlour which was open till late at night.
The special joint operation was organized on Saturday night and Sunday morning against various hotspots such as 'Botanica' in Bund Garden police station area, 'Mash and Roof Top' in Kondhwa police station jurisdiction and 'Jashn' in Wanwadi police station area and cafe 'Cyclone' in Sahakarnagar police station area.
While conducting a special operation in Sahakarnagar police station area, it was learned that a hookah bar was operating illegally in Cafe Cyclone in Saraswati Complex at Dhankawadi around 02.20 AM. After raiding the cafe, police found 11 hookah pots, Chillum along with different flavors of tobacco-containing material. Police collected the materials worth over Rs 47,500.
Owner of Cafe Cyclone Bar and Hookah Parlor, Ketan Kis Tapkir (26), Kunal Kisan Tapkir (29), Bar Manager Abhishek Dattatraya Jagtap (Age 22) were nabbed.