Pune Airport: RT-PCR COVID Testing Facility Made Available For International Flight Passengers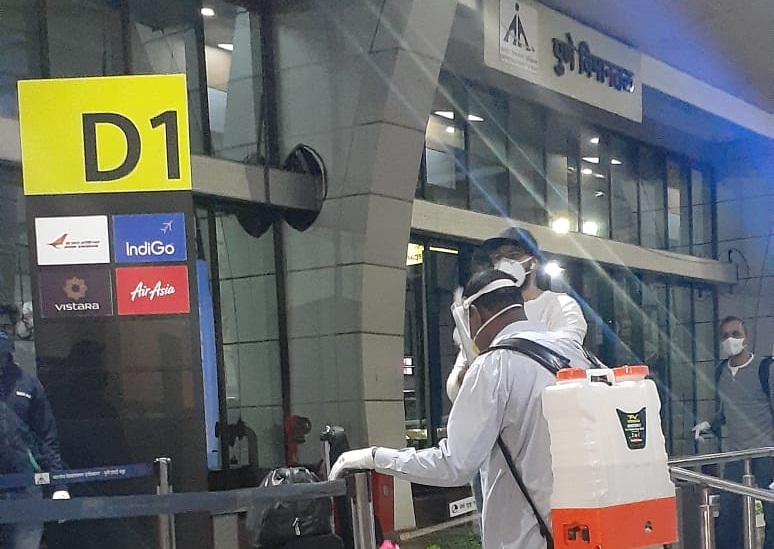 Mehab Qureshi
Pune, October 16, 2020: In the wake of Coronavirus (COVID-19) pandemic Pune International Airport has started the facility of RT-PCR testing for international flyers who wish to avoid 14 days institutional quarantine.
Pune airport announced the arrival of the facility on Twitter. "We are happy to announce the availability of RTPCR testing for all arriving passengers on international flights. You can book your test by DM or email to tm_pune@aai.aero or contacting our Help Desk in Arrival lounge".
The District Administration Representative in Arrival Hall will welcome and escort the International passengers to the testing facility. The authorised technicians will collect the sample at the facility in strict compliance with the test protocols established by Indian Council of Medical Research (ICMR) and National Accreditation Board for Testing and Calibration Laboratories (NABL).
"All international passengers are requested to wait for the test results at the facility. Social distancing norms shall be strictly followed. Tea, coffee and snacks are available in the adjoining canteen. All payments including RT-PCR testing shall be in cashless mode", informed Pune airport twitter handle.
The passengers may also opt to wait for the test results under self-isolation at the hotels designated by the District Admnistration. The officials will remain available at the facility while the passengers are waiting for the test results.
On receipt of the negative RT-PCR report, the official shall stamp "RT-PCR negative" in indelible ink on passengers left hand. The passenger may then proceed to departure hall for connecting flight or alternatively may proceed for home quarantine.While on receipt of Coronavirus disease (COVID19) positive RT-PCR report, the passenger will be referred to the designated hospital under strict isolation protocols, the airport authority informed.
Follow and connect with us on WhatsApp Facebook Twitter Linkedin YouTube Instagram