Pune-based Sportytude dawns a new beginning with Live broadcast of 27th National Road Cycling Championship 2023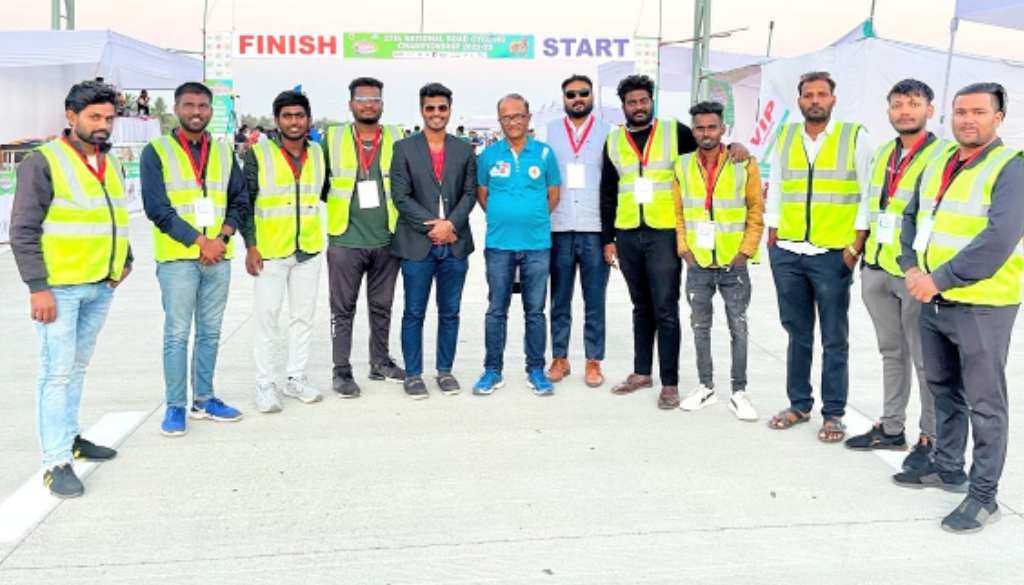 Pune, 2nd February 2023: Not always does one come across records being set outside the periphery of the playing arena. However, whenever set, the record in all likelihood makes a first-ever feat.
One such feat was logged at the 27th National Road Cycling Championship 2023. The event held at the religious town of Shirdi ended up as an Indian cycling first after being broadcast end to end. In 'live' broadcast during the championship was the first at any National outdoor long-distance event.
Ratifying the feat was Cycling Federation of India – the apex body in India, who expressed their acknowledgment and appreciation to a feat initiated by the Cycling Association of Maharashtra in an official statement on 12th January, 2023 on their social media handle.
Ideating and taking up the herculean feat was Pune-based Sportytude, a Sports Management Company, which is spearheaded by Founder and Director, Roshan Shetty.
"I am glad to be of help and bring cycling to the masses," explained Roshan.
In a no easy feat Sportytude managed to cover 'live' multiple race categories, including Individual Time Trial, Mass Starts and Criterium 'live' on the Facebook page of CAM.
To Roshan and Co. the major challenge, unlike other popular sports, was the lack of research, broadcast template or information available regarding the broadcast of cycle race. Basically, the whole set up meant the team building everything from scratch in a span of one year with multiple testings' which involved breakage, loss and damage to multiple cameras and drones while trying to shoot for a long duration at high temperatures & constant high speeds.
Roshan, a commentator himself and a pioneering broadcaster, explained that the other challenges included maintaining network stability, switching of multiple cameras and drones, controlled together within a mobile-moving production control vehicle that travelled at speeds of 50 to 80 kms per hour. All only to get the best visuals.
For the feat to happen Roshan had a total crew of 15 who moved simultaneously in the production vehicle and bikes to assist.
Eventually, the successful broadcast ensured that the National event was beamed across the country and was also available globally as well. In a special mention the Pakistan Cycling Federation appreciated the broadcast during the live feed.
The feat for Roshan was undoubtedly huge. For not only was the effort history for Indian masses, but importantly a step forward for cycling in which otherwise are left to consume the coverage of the Tour de France and capsulated telecast during the Olympics.