Pune: Bharati Vidyapeeth Balewadi Organizes Virtual Tour For Students To Celebrate Diwali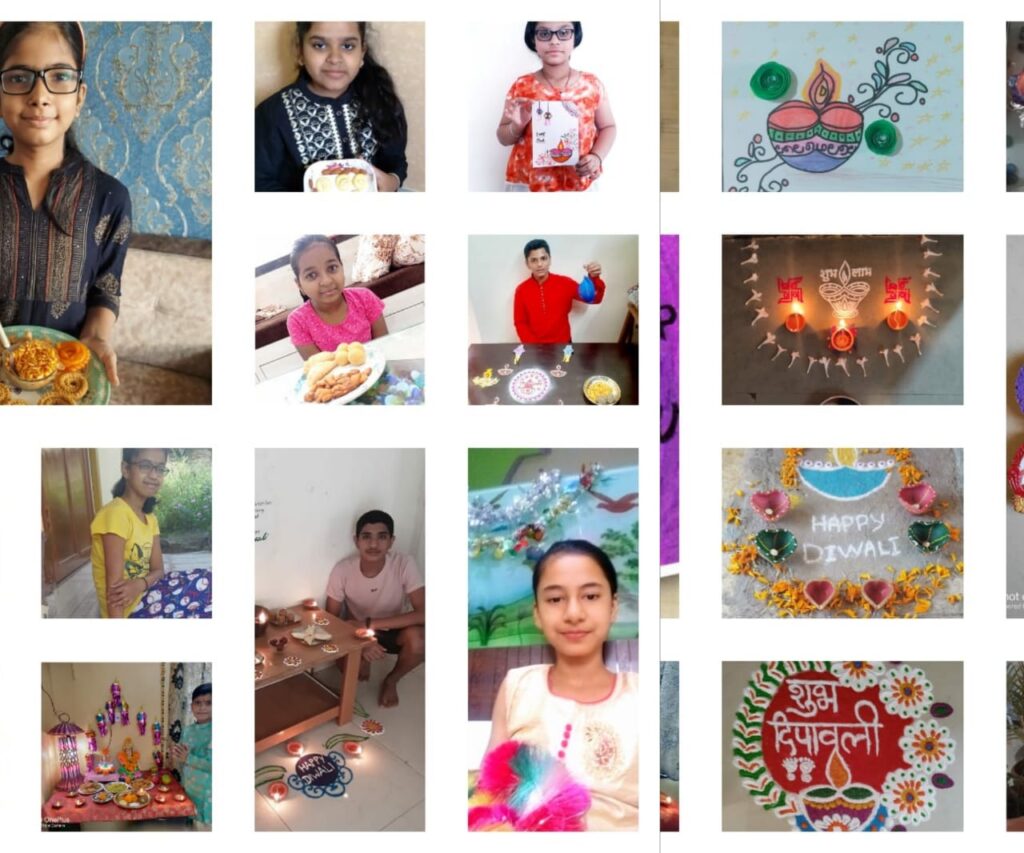 Pune, 10th November 2021: Diwali is celebrated on the day of "Amavasya", when there is total darkness. The earthen lamps light up the darkness with beauty and splendor. The lamps spread joy near and far. The lamps signify enlightenment that dispels darkness, ignorance, intolerance, desires, destruction.
To give the students a true understanding of the Festival of lights, Bharati Vidyapeeth, Balewadi organized a number of activities that expands the knowledge of students through all levels.
The students went on a virtual tour – they explored God's own country Kerela and learned about sustainable living, climate change, the natural conservation of energy, recycling, correct use and dispersal of waste and a lot more. They also watched a story about the inevitability of the change of time, created and narrated by Leena Pillai. Furthermore, they even visited the Mysore Zoo virtually. The students learned about one beautiful and interesting landmark of India. All this was received with much cheer by the students and parents alike.
A number of Art related virtual activities were arranged for the students wherein they learned various skills like window decorations using simple everyday materials. The students learned that art lies in the beauty of everyday objects. They also learned to positively contribute and participate in celebrations.
No celebration is complete without a party. Just before the much-awaited Diwali holidays, the students had a virtual Diwali Party, complete with decorations, lights, diyas and goodies to eat. The lovely dishes presented by the students were all home-made. They dressed up in finery and displayed their preparation for the festival of lights. The students narrated interesting anecdotes from the "Ramayana". Some sang melodious devotional poems from "Ramcharitmanas" or narrated spiritual quotes.
The development of a well-balanced personality is never complete by academics alone. The students need to recognize their culture and traditions as well. They must be proud of their origins, said Principal Bhavana Rai.