Pune: BRTS Lane From Swargate-Katraj To Start After Diwali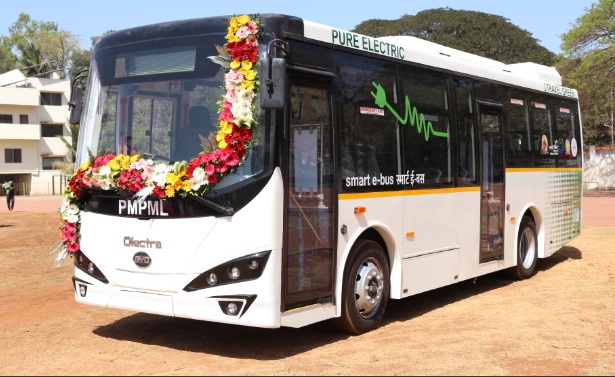 Mehab Qureshi
Pune, November 5, 2020: Despite spending crores of rupees, the Bus Rapid Transit System (BRTS) route between Swargate to Katraj is still incomplete, and the route will remain closed for passenger services for the next few months as well. This route has been closed for more than two years now.
As many as four deadlines have been missed for the construction of India's first dedicated bus corridor system. While the Pune Municipal Corporation (PMC) claims that 90 percent of the work is done. However, the installation of CCTV cameras and sliding doors at bus stops is left. Encroachments in Swargate area have also caused difficulties in starting BRT service vehicles.
Therefore, the Pune Mahanagar Parivahan Mahamandal Limited (PMPML) has taken a clear stand that the BRTS route can only be started after these problems are resolved.
Dr Rajendra Jagtap, Chairman and Managing Director, PMPML, said, "PMPML has buses to start services on BRTS route. However, automatic doors have not been installed at bus stops. Work on Swargate, Katraj bus stand is also incomplete. The electrical system is not operational at the stop. We have also written a letter to PMC in this regard."
Speaking to Punekarnews.in, VJ Kulkarni, PMC road department head, said, "The work is underway, but most of the work has already been done. So after Diwali we will be able to wind up with all the remaining work and start the services."
Follow and Connect With Us on WhatsApp   Telegram  Facebook  Twitter  YouTube Instagram Linkedin