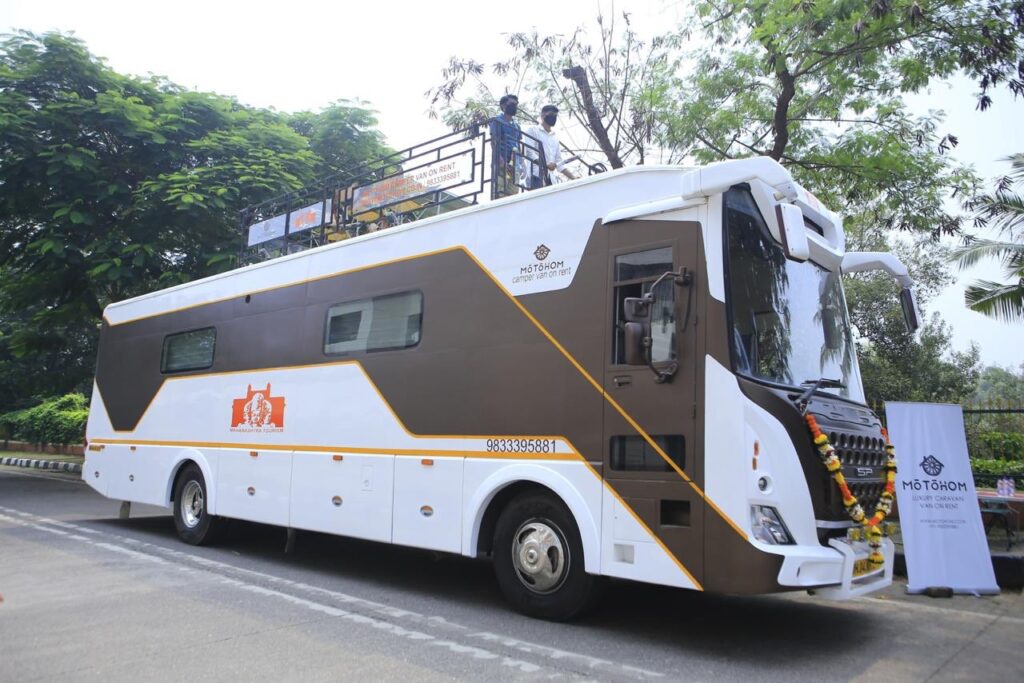 Mrunal Jadhav
Pune, 27 February 2021: There are many tourist attractions in the vicinity of Pune such as scenic spots, historical forts, hills, remote areas, forest resources, historical heritage sites, caves, and dams. Many of these places are environmentally sensitive. As a result, fewer hotel or accommodation facilities are available. With the help of caravans and camper vans, all the amenities will be provided to the tourists.
The policy has been prepared by the state government and a decision has been taken in the cabinet meeting last week. Pune and its environs are blessed with diverse natural beauty. Pune has a lot of scope for Caravan tourism. Accommodation facilities like hotels and residences are less available in remote areas. Caravans and camper vans will be able to provide all the facilities to the tourists in such places as well as in the areas where permanent construction is prohibited.
Speaking on the occasion, Supriya Karmarkar-Datar, Deputy Director, Tourism, Pune Division, said, "Registration of Caravans and Caravans Park would require discussion with the Directorate of Tourism. Relevant professionals will be given training in marketing, hygiene, management through the Directorate of Tourism. This tourism concept will facilitate the stay of tourists as well as encourage private investment. This will make it possible to organize family trips, experience different from hotel and accommodation arrangements, make proper use of the area, promote tourism in remote areas, and provide employment opportunities."
"Areas near Pune's dams, hilltops, and foothills can be used for caravan tourism. The catchment area of Dhom Dam, Masai Plateau near Kolhapur, Jawali Valley, foothills of forts in Velhe taluka, Kamshet, Mulshi dam catchment area have more scope for tourism. These places will be able to accommodate tourists through Caravans", she added.
Follow Punekar News: