Pune: Children at Observation Homes learn English during lockdown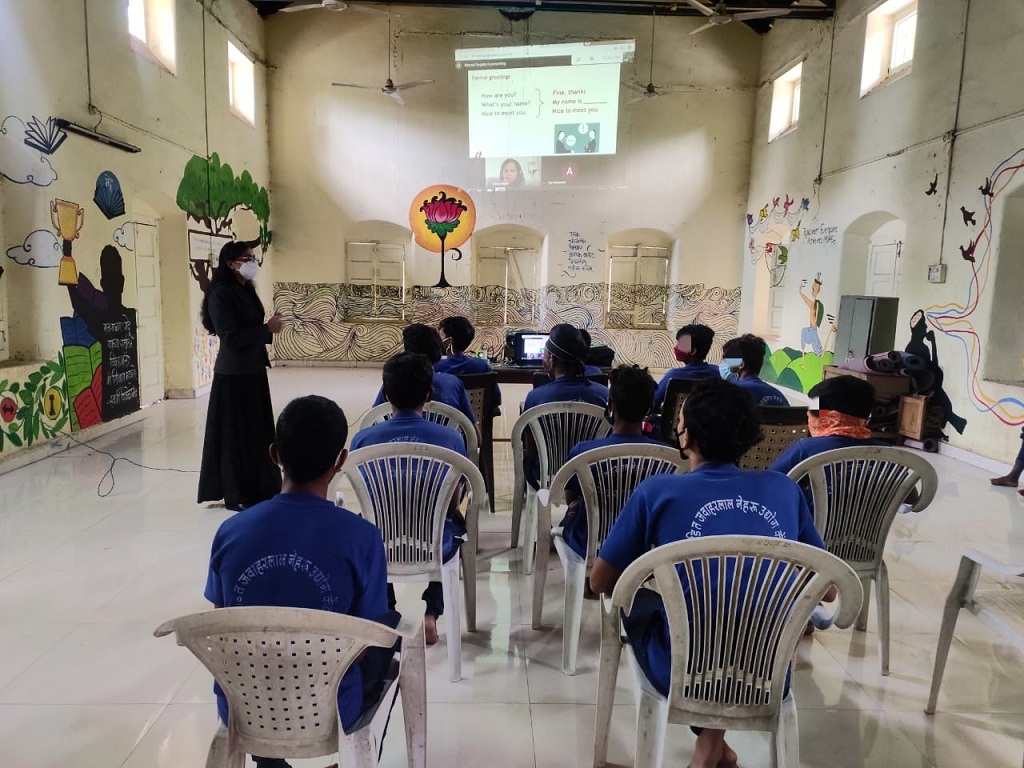 Pune, July 9, 2020: In a bid to ensure that the Coronavirus lockdown is productive for the children at the Observation Homes in the city, the Resource Cell for Juvenile Justice (RCJJ) has been conducting English classes for these children. They have recently started with the course for batch 2, after completing it for batch 1.
The 15-day 'English Communication and Soft Skills Course' is being conducted with permission from Juvenile Court and Pandit Jawaharlal Nehru Udyog Kendra (PJNUK), Yerwada. In this course, the children are given basic English lessons and taught the use of English in day-to-day communication.
The course was conducted by ICICI Foundation. The methodology of the course was activity-based and experiential learning. The course started on June 15 and ended on June 30.
Since the children could not meet their parents during the lockdown, and their regular activities were also reduced, Resource Cell for Juvenile Justice decided to start the course. Classes were conducted online between 11 am and 1.30 pm.
Certificates were distributed to the first batch in presence of Principal Magistrate AA Pathan, Superintendent of PJNUk GN Padhgan and project officer of RCJJ Zaid Sayed.