Pune: CybageKhushboo announces Annual Scholarship Program 2023-24 in Pune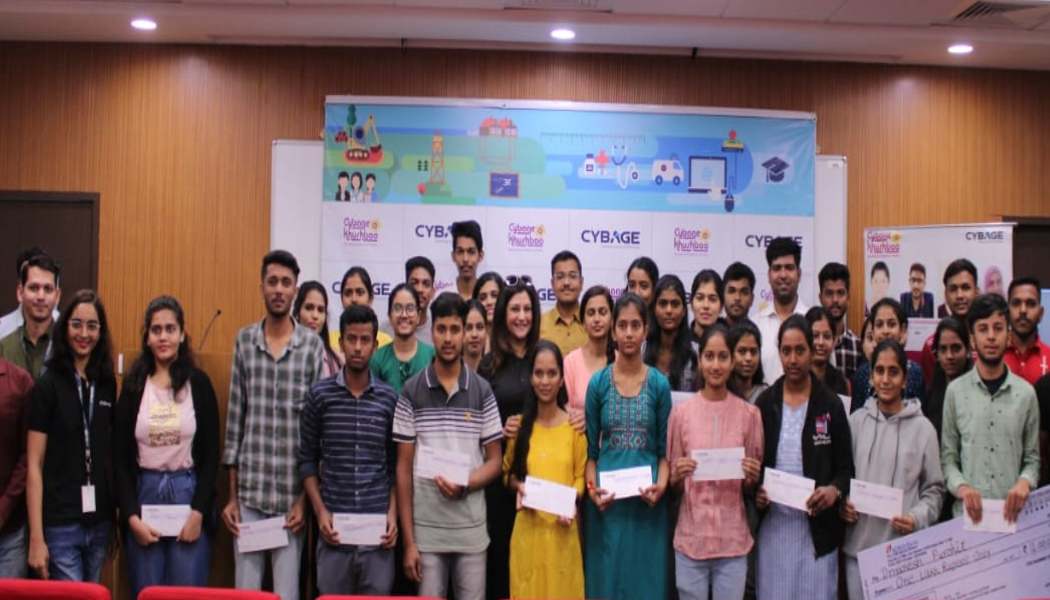 Pune, 7th June 2023: CybageKhushboo, a self–sustained NGO and philanthropic arm of Cybage Software Pvt. Ltd., announces its Annual Scholarship Program for the academic year 2023-24 in Pune. Registrations for the CybageKhushboo Annual Scholarship Program 2023-24 will remain open till 30 June, 2023. Registration Link –
http://www.cybagekhushboo.org
Through the program, the organization aims to provide meritorious students from economically challenged backgrounds a chance to pursue higher education. In addition to this, CybageKhushboo also renews scholarships of existing beneficiaries year on year.
The scholarships, as part of the program, are granted to students from various vocational fields such as Engineering, Medicine and related fields, Architecture, Physiotherapy, Pharmacy, Nursing, Homeopathy, BCA, BCS, BBA, MCA, MSc, and Hotel Management.
       The applicants must fulfil the following criteria to avail the CybageKhushboo Scholarship:
Minimum score of 60% in Class X and Class XII exams in the valid academic year, or diploma final examination
The total family income of the applicant should not exceed ₹ 4 lakh per annum.
The applicant must have secured admission in a government or a private college on the basis of merit and not through capitation or donation
It is mandatory for all the applicants to apply online through our website
www.cybagekhushboo.org.
For registration related queries, students can contact; Vaishali Jawale (+91 7722077393)
Amol Takale (+91 7038536948) Rakesh Kamble (+91 7447424631)
Speaking about the initiative, Ritu Nathani, Director–Cybage and Head–Cybage CSR, says, "At CybageKhushboo, we believe in developing opportunities for motivated and deserving students to take confident leaps in their academic and professional journeys. Apart from exposure, these bright students also need the assurance of a support system that can allow them to think about long-term prospects rather than worry about daily bread and butter. It has been our longstanding goal to level the playing field by creating a framework for the holistic development of students, and our decade-long perseverance is a testament to this. We are looking forward to receiving several applications this year from Pune and that is why we have opened up the scholarship registrations to provide sufficient time to the students to decide upon their field of interest."
Ever since its inception in 2009, CybageKhushboo has made several efforts towards the welfare of financially and economically challenged students across India. So far, it has awarded scholarships to more than 2000 students, and this number continues to grow each year. After completing their studies, several of these students have secured placements at leading companies such as Accenture, TCS, BNY Mellon, Bank of America, Amazon, Bajaj, Infosys, Crompton Greaves, Asian Paints, Reliance Jio, HSBC.