Pune: Diego Juniors 'A' to play Gunners F.A for title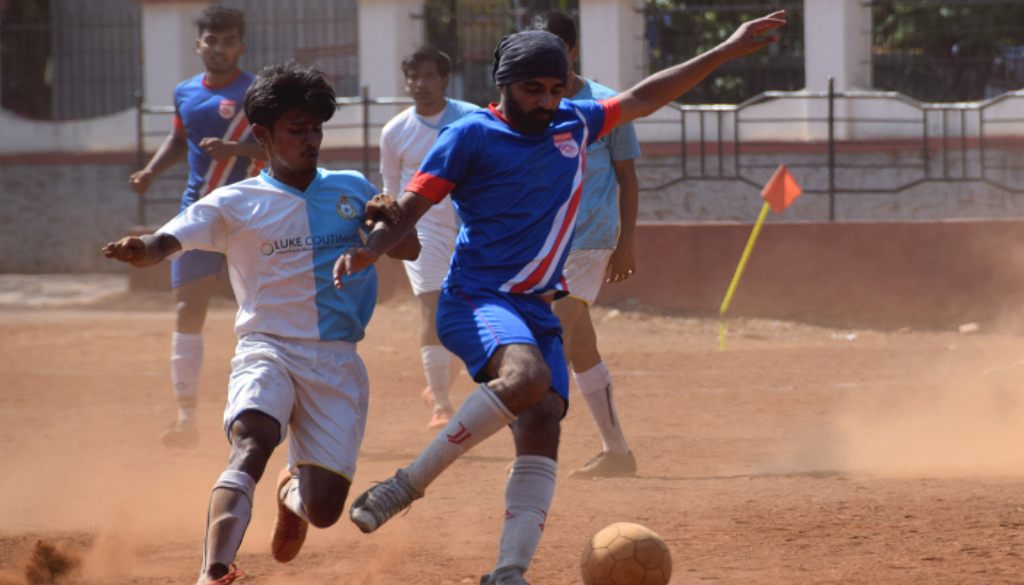 Pune, 20th May 2023: Diego Juniors 'A' will take on Gunners F.A in the Super-First Division final of the inaugral Aspire Cup 2023 football tournament at the Dr. Hedgewar ground, pimpri here on Sunday.
Likewise, Durga S.A will take on City F.C Pune for the Second-Third Division title on the same day.
In the senior section, Diego Juniors 'A' fought off the robust challenge of Indrayani S.C 1-0. The all-important goal was a scored by Shubham Mahapadi (24th) who beat the off-side trap and scored.
Gunners F.C booked their final spot at the expense of Thundercatz 2-1.
A last-minute goal by Jayant Nimbalkar (60th), who glanced his header home proves decisive and seal the opponents fate.
Earlier, Thundercatz took the lead through Aariv Jodhwani (17th), which unfortunately was cancelled by Gautam Kadam (28th) who conceded an own-goal to help Gunners equalise.
The day began with the junior division.
Durga S.A left it late through Nelson Paste (56th) to end the campaign of Sangam Young Boys 'B 1-0.
Joining Durga S.A, was City F.C Pune who fought off the spirited challenge of NDA Youth Sports Academy 2-1.
Satvik Naik (6th) gave City F.C Pune the lead (1-0), before Ritesh Thakur (22nd) levelled terms for NDA Youth (1-1).
City F.C Pune sealed their berth after Pritesh Babar (32nd) netted (2-1).
RESULTS
Super-First Division: SF-1: Diego Juniors 'A': 1 (Shubham Mahapadi 24th) bt Indrayani S.C: 0
SF-2: Gunners F.C: 2 (Gautam Kadam 28th – o.g; Jayant Nimbalkar 60th) bt Thundercatz: 1 (Aariv Jodhwani 17th)
Second-Third Division, SF-1: Durga S.A: 1 (Nelson Paste 56th) bt Sangam Young Boys 'B': 0
SF-2: City FC Pune: 2 (Satvik Naik 6th, Pritish Babar 32nd) bt NDA Youth Sports Club: 1 (Ritesh Thakur 22nd)