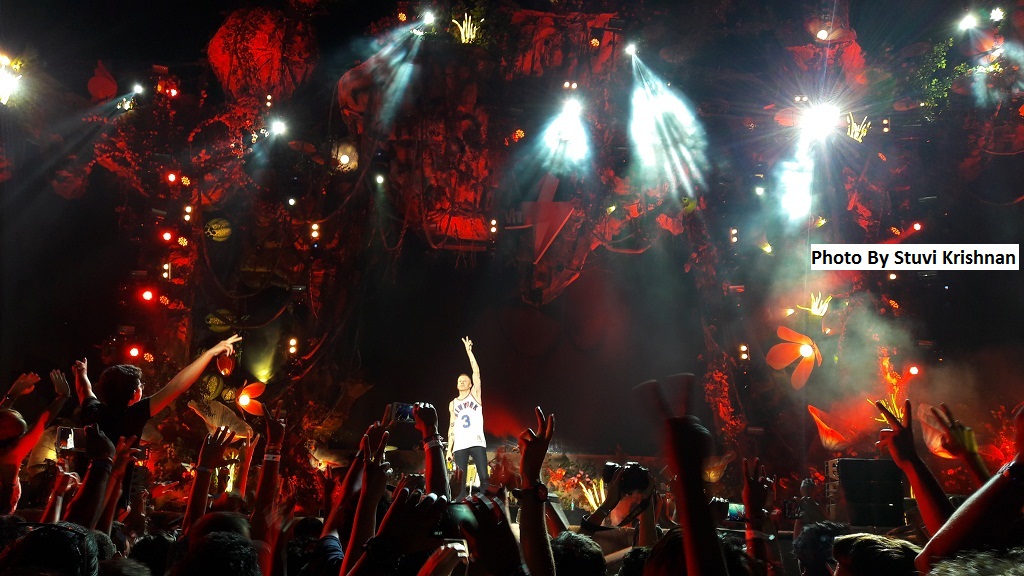 Mehab Qureshi
Pune, November 26, 2020: Several DJs across the city have complained of humongous pay cuts and certainly few or no gigs at all, amidst the Coronavirus Disease (COVID-19) pandemic.
When the lockdown came into force on March 25, things were in complete chaos, especially for the food and event management industry. In order to revive the food industry, the Maharashtra State government allowed the resuming of dine-in from October 5. However, the event management industry has still not got a chance of revival.
DJ Milind Dhadve said, "The number of people coming to bars and clubs is very less owing to the pandemic. Music was shut down by 10 pm. The experience is completely different."
Yogesh Patil aka DJ Dustin said, "There are only a few gigs available. In the Koregaon area, Penthouse is open, Westend isn't open yet. Thikana, Agent Jacks these kinds of clubs are open, which means that only 80 percent of the clubs have opened up. Since last month, we have been facing a cut-off. In the beginning, I did get approached by many club owners but they were paying me pretty less than what they used to charge."
Many DJs are also afraid of the lockdown which can be reimposed. "The scene has gone bad, we want a basic price that every DJ should be paid for. Now when the clubs are re-opened, there is a certain chance that there might be a lockdown again. We have been suffering for the past eight months, and this has affected me a lot as well," said DJ Sunny.
DJ Vaggy, said, "We are trying to see that the DJs who are underpaid are not exploited by the restaurants and bars."
Zakir Shaikh, owner of Playboy beer garden said, "We have run out of business, it's not possible for us to pay full money to DJs when we ourselves have run out of business."
On the other hand, many owners are under the impression that DJs are not allowed in the clubs and bars, owing to the current circumstances. "I didn't know that DJs are allowed, we will call them from December mostly," said Sandeep Salian,co-owner of Farmaaish.
Owner of the 360-degree club Ashish Goyal, said, "It is not allowed to invite DJs for gigs because it will further increase the chance of spreading infection. Therefore, we aren't inviting any."
Harshawardhan Salve, president of Disc Jockey Association Pune has written to Hotel Industry and Management Teams stating for a fixed salary structure for DJs. "It has been decided to reevaluate the salary structure and make the necessary changes in the DJ performance fees. As per the discussion held in the meeting, it will be effective from January 2021. We have decided to set the minimum monthly salary for DJs — it will be a minimum of Rs 25,000 or above and guest DJ performance minimum charges will be Rs 5,000 or above. No DJ will work below this base amount," stated the letter.
Responding to this Ganesh Shetty, president of Pune Restaurants and Hoteliers Association (PRAHA) said, "This demand is absurd. Our business has been affected widely, so obviously, we won't be able to pay them what they desire. We do not consider this demand from the association. DJs work on a freelance basis for any amount of money depending on the occasion. The same association that has demanded this, should consider the same price for occasions like New year's eve also."
Follow Punekar News: