Pune: Electricity Outage Planned In Viman Nagar, Kalyaninagar, Nagar Road, Yerwada On Monday Due To Urgent Repair Work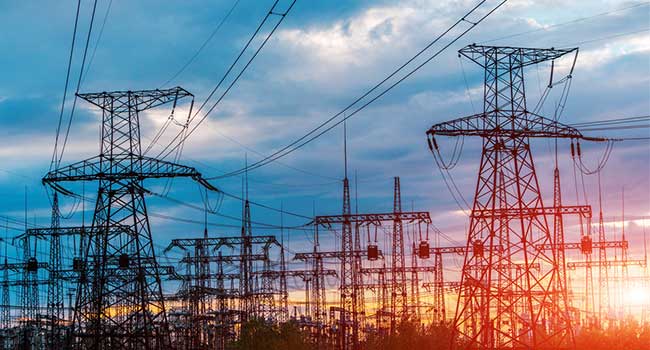 Viman Nagar, 9th April 2022: Power supply to Nagar Road, Viman Nagar, Kalyani Nagar, Yerwada will be cut off from 4 am to 6 am on Monday (11th April) due to urgent repair work of Maharashtra State Electricity Transmission Company's Kharadi to Theur 132 KV ultra high pressure tower line.
The repair work will be completed in two hours by Mahatransco in the early hours of the morning to avoid inconvenience to the citizens in hot weather and daily work, the agency said in a press release today.
It is learned that the work of changing the jump of tower line between Kharadi to Theur ultra high pressure substation of Mahatransco is proposed. "As this work is urgent, it will be completed in two hours on Monday by pre-planning. Due to this technical work, power supply of 22 KV 19 power lines of MSEDCL coming from Kharadi high pressure substation will be cut off. 11 out of 19 lines will be supplied by MSEDCL through Mahatransco's Magarpatta, Theur, VSNL ultra high pressure substations. However, due to the unavailability of load management, power supply to the remaining eight power lines will have to be cut off for two hours in the morning", the release stated.
The affected areas will be Gandhinagar, Yashwantnagar, Ganeshnagar, Jaiprakashnagar, Laxminagar, Bhatnagar, Subhashnagar, Navi Khadki, Yerwada Gaon, Ramnagar, Maharashtra Housing Society, PWD Colony, Tridalnagar, Nagpur Chawl, Sahyadri Hospital area, Viman Nagar, Rohan Mithila Society, Sakorenagar, Rajivnagar North & South, Ganpati Mandir Chowk, Datta Mandir Chowk, Shrikrishna Hotel, Phoenix Chowk, Shriramnagar, Pareshnagar, Forest Park, Khulewadi, Khandvenagar, Airport Road, Ramwadi Gaothan, Chandannagar, Sangharsh Chowk, Pritnagar, Ashtavinayak Nagar, Padmayya Society, Boratevasti, Yashwantnagar, Tukaramnagar, Ganpati Housing Society, Shejwal Park, Sai Park, Vrindavan Colony, Mhada Colony.
Mahatransco and MSEDCL have appealed to the citizens to cooperate on the urgent repair work. Consumers in the area are being notified via SMS on their registered mobile numbers.
पुणे: सोमवारी पहाटे दोन तास विमाननगर, नगररोड, येरवड्यामध्ये वीज बंद; महापारेषणकडून टॉवर लाईनचे तातडीचे दुरुस्ती काम
Also Read Pune: Electricity Outage Planned In Viman Nagar, Kalyaninagar, Nagar Road, Yerwada On Monday Due To Urgent Repair Work
Also Read Customs Dept Seize 466 Live Corals At Pune Airport From Passengers Arriving From Dubai
Also Read Outrageous: 12 Year Old Girl Raped In A Public Toilet In Pune
Also Read Pune: Decide On School Hours At Local Level, Education Commissioner Directs Authorities As Temperatures Rise
Also Read Pune: Woman Kills Kitten For Making Loud Noise, FIR Registered
Also Read Four Persons Killed In Accident On Pune-Mumbai Expressway
Also Read Pune: Woman Murders Husband And Hangs Body To Make It Look Like A Suicide Case
Also Read Pune: 'Playboy' Aspirant Duped Of Rs 17 Lakh By Escort Services Fraudsters
Also Read Pune MNS Chief Vasant More Removed From Post For Defying Raj Thackeray, More Gets Offer From NCP
Join Punekar News Whatsapp Group, Telegram, Instagram And Twitter  For Regular Update about Pune City And Pimpri-Chinchwad